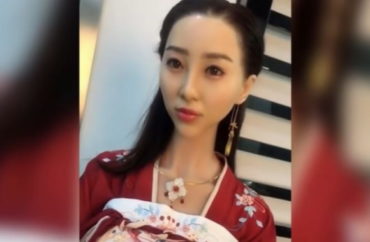 'Design and applications reproduce the prejudices and biases of their creators and programmers'
An upcoming event at Cornell University will cover "Robo-sexism," a discipline which explores the intersection of technology, gender and sexuality.
The event will be led by University of Michigan anthropology Professor Emerita Jennifer Robertson, a leading scholar in the field. It will delve into the sex-gender stereotypes and operational functions informing the design and embodiment of artificial intelligence and robots.
And, in particular, that link in "humanoids and androids," according to the event's website. It is titled "Robo-Sexism: Gendering AI and Robots" and is scheduled for April 22.
"Robots have been imagined, designed, and deployed in rhetorical and tangible forms alike to reinforce conservative models of sex/gender roles, ethnic nationalism, and 'traditional' family structures," the event description states, adding Robertson will consider the ramifications of such "retro-tech."
When asked by The College Fix via email to describe robo-sexism, Robertson said the discipline is rooted in an industry practice in which technology designers assign human genders to non-human objects.
"I define 'robo-sexism' as the practice among roboticists, whether intentional or unintentional (from indifference or ignorance), of designing humanoid robots on the basis of essentialized and reductive stereotypes about human females and males," Robertson said.
"Additionally, robo-sexism refers to the roles and applications imagined or prescribed for humanoid robots. Obviously humanoid robots themselves are not sexist; rather, as forms of embodied artificial intelligence (AI), their design and applications reproduce the prejudices and biases of their creators and programmers."
Robertson also noted that robo-sexism is an important subject for students to learn about due to the way that these studies relate to similar human practices of assigning genders.
"In contrast to humans, most humanoid robot bodies are purposefully designed from the start to fit a particular imagined task or role in society. Since these tasks and roles are often gendered, as a given robot's body is gendered from the design stage," Robertson said.
"Robots have neither sex nor sexuality, but they do have 'cultural genitals' or gendered design features (shape, color, applications). Discussing how humanoid robots are assigned their genders diffuses some of the awkward tension around discussing how human babies are gendered at birth and go on to perform that assignment (i.e., conventional feminine or masculine behaviors) and/or resist and/or reject and/or subvert binarist conventions."
The lecture is co-sponsored by the Cornell Department of History, University Lectures Committee and East Asia Program, the university's website states.
Kristin Roebuck, assistant professor of history at Cornell, said she recommends Robertson's book "Robo Sapiens Japanicus: Robots, Gender, Family, and the Japanese Nation."
The book "explores how actual robots—humanoids, androids, and animaloids—are 'imagineered' in ways that reinforce the conventional sex/gender system and political-economic status quo. In addition, Robertson interrogates the notion of human exceptionalism as she considers whether 'civil rights' should be granted to robots," its online description states.
Asked why this is an important topic to study, Roebuck said via email: "I have no comment, except to encourage you to make up your own mind. Attend Dr. Robertson's talk or read her book on the topic."
MORE: Researchers promote sex robots that can turn down sex with their owners
Like The College Fix on Facebook / Follow us on Twitter