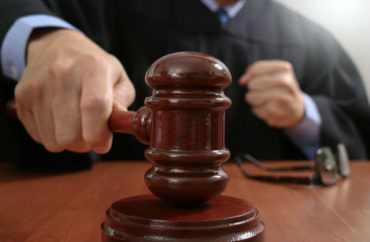 Our 2017 year-end fundraising campaign runs through Dec. 31, so please consider a tax-deductible donation of any amount to help us continue to publish the best campus news in the nation. Thanks for your support!
Defamation suit stemmed from retracted 2014 article accusing frat brothers of gang rape
Over three years after Rolling Stone published an article accusing numerous fraternity brothers of vicious gang rape, the magazine has settled the final lawsuit stemming from that controversial report.
The lawsuit, brought against Rolling Stone by three members of the University of Virginia's Alpha chapter of Phi Kappa Psi, was "initially dismissed by a federal judge before being revived in September by the 2nd Circuit Court of Appeals," according to Hollywood Reporter.  The parties subsequently "stipulated to dismissal."
According to the Reporter, per the agreement, "some of the fraternity members become beneficiaries of a settlement whose terms were not provided in court." The stipulations of the settlement included a confidentiality clause.
Originally, a judge granted the publication's motion to dismiss claims, finding "the article's details about the attackers are too vague and remote from the plaintiffs' circumstances to be 'of and concerning' them."

The 2nd Circuit reversed this conclusion, at least with respect to George Elias and Ross Fowler. The federal appellate circuit did so with a nod to group defamation theory and how the fraternity was "sufficiently small" and how "a reader could plausibly conclude that many or all fraternity members participated in alleged gang rape as an initiation ritual and all members knowingly turned a blind eye to the brutal crimes."

The dismissal of this action obviously allows Rolling Stone to move into its next chapter under new ownership without the legal baggage caused by its most infamous error.
The article in question depicted a brutal gang rape of a woman by several fraternity brothers. Its publication prompted a worldwide outcry, as well as swift sanctions from the University of Virginia. Shortly after it was published, various journalists and commentators began questioning the article's veracity; after numerous reports exposed gaping holes in the story itself, Rolling Stone eventually retracted the article.
Rolling Stone eventually paid nearly $2 million in damages to the fraternity in question, out of $25 million in damages being sought.
MORE: UVA fraternity has good libel case against 'Rolling Stone' in gang-rape story, law prof says
IMAGE: Shutterstock.com
Like The College Fix on Facebook / Follow us on Twitter