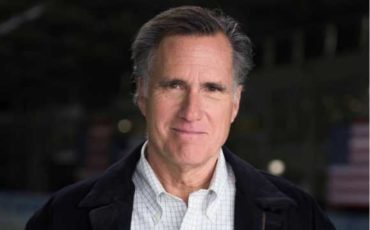 The legislation would prevent 'wide-scale' cancelation but allow for some exemptions
Mitt Romney led four fellow Republican senators in introducing a bill May 18 to the U.S. Senate to prohibit the blanket forgiveness of student loan debt.
The Student Loan Accountability Act would prohibit Biden's administration from passing "mass cancellation" of college loans for borrowers.
According to a news release from Romney's office, the bill would prohibit the Department of Education, Department of Justice and the Department of Treasury from canceling or forgiving full outstanding balances or partial balances of covered loans.
It would include exemptions for some specific student loan forgiveness or repayment programs, such as those for teachers and other public service workers.
Decision would be unfair, regressive and 'widely inflationary,' Republicans said
"It makes no sense for the Biden Administration to cancel nearly $2 trillion in student loan debt. This decision would not only be unfair to those who already repaid their loans or decided to pursue alternative education paths, but it would be wildly inflationary at a time of already historic inflation," Romney said.
"And while the President's legal authority in forgiving this debt is dubious at best, our bill would ensure that he would be prevented from taking action," he said.
A Republican co-sponsor linked a student loan bailout to high inflation.
"Working Americans are struggling to afford essentials like gas and groceries under the worst inflation in 40 years, but that won't stop the Biden Administration from pushing more inflationary policies that primarily benefit the highest earner," North Carolina Senator Richard Burr said.
"Not only is that patently unfair, it doesn't solve the root problem. Canceling student loan debt unilaterally will only encourage colleges and universities to further increase tuition and encourage future borrowers to take out even riskier loans," the North Carolina Republican said.
Canceling student loan debt on the mass scale proposed by Biden would exacerbate inflation, worsen inequality and incentivize schools to raise tuition, Romney's office stated.
MORE: NY Times editorial board opposes broad student loan bailout
SOURCE: Mitt Romney/Facebook
Like The College Fix on Facebook / Follow us on Twitter