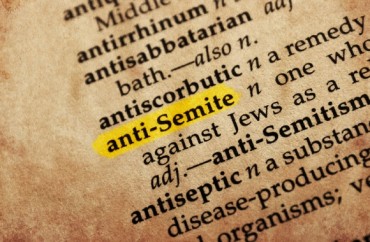 Rutgers University has relieved Professor Michael Chikindas from his position as director of the Center for Digestive Health, and students no longer will have to take required courses taught by him.
Chikindas also will be required to attend a cultural sensitivity program.
The professor came under fire earlier this year for antisemitic postings on his Facebook page which had questioned the number killed in the Holocaust, and alleged "Israel takes money from starving American children."
Chikindas claimed his FB account was hacked, despite not denying the posts were his.
Rutgers condemned the posts, noting they were "antithetical to our university's principles and values of respect for people of all backgrounds, including, among other groups, our large and vibrant Jewish community."
According to The Daily Targum, Rutgers President Robert L. Barchi and Chancellor Debasish Dutta sent a letter to faculty on Friday informing them of the actions taken against Chikindas.
"This material perpetuated toxic stereotypes and was deeply upsetting to Jewish students, faculty, and staff across our community. The fears and concerns they have expressed to us and many university leaders are both justified and understandable," the letter said.

The letter said that upon learning about this initial incident, the University launched its own investigation into Chikindas's conduct within their own context and policies. Certain disciplinary processes are confidential and were omitted from the letter.

What followed was a comprehensive list of the actions taken by the University in response to Chikindas as of Friday.

Chikindas will be removed from teaching required courses so no Rutgers students will be required to take courses he teaches, and he has been removed from his leadership position as director of the Center for Digestive Health at the Institute for Food, Nutrition, and Health, the letter said.

No Rutgers employees will be required to work in an administrative unit that he heads. Chikindas will be required to participate in a cultural sensitivity training program, and will be subject to ongoing monitoring if and when he returns to the classroom.

The University is seeking further disciplinary action through procedures under the collective bargaining agreement with its faculty union and Chikindas has been notified of this, the letter said.
The letter concludes :
"While the University is and should always be a place that challenges students to grapple with complex and even controversial ideas, this situation has threatened the trust between professors and students that is a prerequisite to learning."
MORE: Rutgers prof condemned for antisemitic posts on Facebook
MORE: Left-wing attacks on Jewish students 'largely ignored.'
IMAGE: Shutterstock.com
Like The College Fix on Facebook / Follow us on Twitter