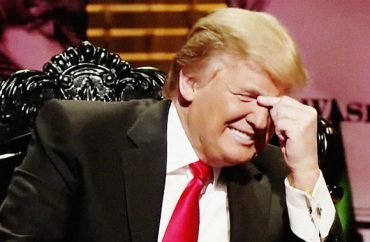 Beyoncé scholar Kevin Allred got a visit from the police after he tweeted about "shooting at random white people" and running Donald Trump supporters off the road, following Trump's election.
The Rutgers professor was given a psychological evaluation and cleared as a non-threat – but the university isn't letting him come back yet.
The Star-Ledger reports that Rutgers said Allred "has been placed on administrative leave and will therefore not be teaching," though he's still getting paid:
We will not comment on the specifics of an individual personnel matter. As a general rule, however, when the university is presented with allegations of threats to public safety, we take those allegations very seriously and have an obligation to investigate.
Thought doctors already determined Allred posed no threat. What's this about, Rutgers? https://t.co/CovvFFMYGR

— Peter Bonilla (@pebonilla) November 18, 2016
Allred has not stayed quiet as controversy swirls around him, defending his shooting tweet as a "hyperbolic question posed to show a double standard" about the 2nd Amendment, but said Twitter forced him to remove the tweet as a condition of getting his account back.
He's been tweet-responding to critics and making defiant pictorial statements.
— Kevin Allred (@KevinAllred) November 17, 2016
KKK parades: 1st amendment
rape threats online: free speech

joke abt shooting at white ppl on twitter: UNACCEPTABLE, ILLEGAL, LOCK HIM UP pic.twitter.com/cPZemJ42fL

— Kevin Allred (@KevinAllred) November 17, 2016
— Kevin Allred (@KevinAllred) November 17, 2016
As an adjunct professor, Allred notes that he's always on the defensive about keeping his job.
i essentially work each semester from the position of being fired. i never had job security. so i'm good. i got this. pic.twitter.com/aXrBd8wMaP

— Kevin Allred (@KevinAllred) November 17, 2016
Allred has been on our radar at The College Fix for nearly three years. Here's what we've said about him:
Rutgers University Offers Course on Beyonce
Rutgers 'professor': 'There are no good white people … only less bad white people'
Here's the top 8 worst tweets from professors in the last year
Instructor complains that Rutgers has ditched his course on Beyoncé
Read the Star-Ledger story and prior reporting on Allred's police visit.
Like The College Fix on Facebook / Follow us on Twitter
IMAGE: Can We Take a Joke? screenshot