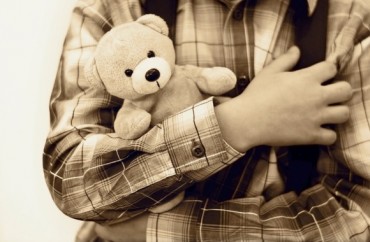 Students at Duke University's Sanford School of Public Policy can take refuge in a new safe space.
The room, literally called the "Sanford Safe Space," will make its debut this year in a former faculty office turned safe space, reports The Duke Chronicle student newspaper.
Duke University spokeswoman Karen Kemp confirmed the Chronicle article is correct, but did not have further comment to The College Fix.
"It's the first day of classes, and the professors who lead the school's diversity and inclusion committee aren't available to chat further about this," Kemp stated in an email to The Fix. "They commented that their views and the purpose of the space are covered in the article."
With that, it's unclear if the room has been set up or is still in the works. But according to the Chronicle, a room for the safe space has already been identified, and the effort aims in part to legitimize the "safe space … as a complement, not impediment, to effective debate."
MORE: 'Safe space' offered at university in response to GOP Convention
MORE: Conservative student harassed after he criticized 'safe space' activists
"We want to have a place for people who feel marginalized and face constant attention for characteristics that are immutable—like their skin color or their religion, their immigration status or whether they're from another country—to be able to heal," said Professor Kathryn Whetten, co-chair of the Sanford Committee on Diversity and Inclusion, which developed the safe space.
The Chronicle reports Whetten billed the room as an experiment in helping people heal, that a social worker will be present, and the place aims to help everyone from minorities to military members to conservatives.
Kemp, in her email to The College Fix, also referred to a website with information about the Sanford Committee on Diversity and Inclusion, which was established last year. According to the website, it "strives to create a working and learning environment that lives up to the mission of the Sanford School of Public Policy and includes representatives from a diverse range of Sanford's communities, including students, staff, faculty and administrators."
"As a leader in the field of public policy studies, the Sanford School has a responsibility to grapple with tough questions related to the major challenges of our time. As recent events have demonstrated, diversity and inclusion are central among these challenges."
MORE: There is something seriously wrong at Duke University
MORE: Duke students demand conservative columnist be fired
MORE: Duke prof called 'racist' for arguing Asians integrated better than blacks
MORE: Duke noose called an inside joke that went horribly wrong
Like The College Fix on Facebook / Follow us on Twitter
IMAGE: Shutterstock