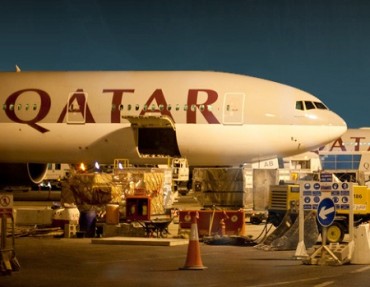 Some American administrators are calling the Community College of Qatar, originally planned as a satellite campus of Houston Community College, an unmitigated disaster. What went wrong?
Nearly two years after its original contract was signed with Houston Community College, CCQ's administration is struggling. Originally, the plan was for CCQ to be an overseas HCC campus consisting almost entirely of Qatari faculty and staff. But shortly after it was established, the Qatari administration decided it would prefer to seek its own accreditation. And because Qatari accreditation is not recognized by American agencies, several advantages of the original contract have been lost.
Most strikingly, the classes are no longer co-educational. Male and female students are instructed at different times in different buildings.
Also of concern, the promise that graduation from CCQ would equate to a diploma from HCC–and thus potential transfer to an international university—can no longer be fulfilled. When CCQ decided they would not associate with HCC on an administrative basis, the ability to graduate with an HCC diploma disappeared.
Where did the trouble start? HCC Deputy Chancellor Art Tyler wrote an e-mail to HCC Chancellor Mary Spangler after he met with Education Minister Saad Bin Ibrahim Al-Mahmoud last winter.
"The Minister was emphatic that CCQ must be a separate independent agency with no hint that it is a HCC satellite," he wrote. "The Minister was somewhat confused by the issues regarding SACS (accreditation) but insistent that CCQ would not offer any accredited classes. I responded by telling him that from the start … we (together) had promised the students that they would receive HCC credit. He said 'the students are secondary' and this was not something CCQ now wanted."
Seven other American universities established satellite campuses in Qatar: Georgetown, Texas A&M, Virginia Commonwealth, Northwestern, Cornell Medical, and Carnegie Mellon. But these universities were brought to Qatar by a different organization, which may explain their comparative lack of problems.
In 1995, His Highness the Amir Sheikh Hamad bin Khalifa Al-Thani established an the Qatar Foundation. According to its official website, its mission was "to prepare the people of Qatar and the region to meet the challenges of an ever-changing world, and to make Qatar a leader in innovative education and research." In the pursuit of that mission, the Qatar Foundation brought in seven American universities to establish branches between 2001 and 2007. Each Qatari branch follows the American codes of conduct, meaning classes are taught co-educationally, though men and women often sit on separate sides of the room. Graduates are recognized as highly trained, educated individuals. Additionally, each branch receives full American accreditation.
But CCQ was not established by the Qatar Foundation. The Supreme Education Council (SEC) of Qatar independently decided to build an American-funded community college, and then severed all ties with the Americans, hoping CCQ could stay afloat and successful on its own. The SEC keeps firmly to its traditions, forcing segregation into the schools to which it is connected. Though the Houston Chronicle reported that "Officials from HCC and Qatar boasted after the contract was signed in May 2010 that students in Qatar would earn HCC degrees, allowing them to transfer to universities in Qatar, the United States or elsewhere," it has now become clear that the SEC never had any intention of maintaining a relationship with HCC.
And as the Qatari Education Minister put it, "The students are secondary."
But there might still be some hope for the students at CCQ. HCC spokesman Dan Arguijo said that all CCQ students are eligible for transfers.
"As far as accredited courses all of the current CCQ students are eligible to apply for credit transfer," he said. "There is a process, like our own HCC students to apply for credit transfer to a major university. In fact, I am told two current CCQ students have transferred to Texas A&M and Cornell. The ultimate goal for the SEC is to receive their own accreditation however, as you know, covering higher ed, the accreditation process is long and arduous. We are very encouraged that we are on the path to making the American community college model a staple of the higher educational in Qatar."
Whether or not the CCQ will fix its problems remains to be seen. But this is no longer a matter of HCC's involvement in a disaster of a community college, nor is it a question of the potential for American higher education success in Qatar. It is a matter of image in a forcefully independent culture that does not wish to seem as though it must lean on Americans for help.
Fix Contributor Valerie Taylor is a freshman at Taylor University.

Like The College Fix on Facebook / Follow us on Twitter