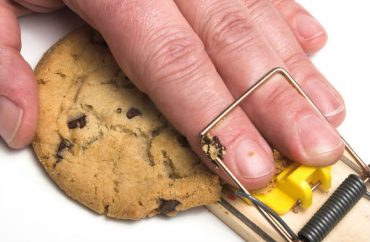 Student claims the administration libeled him
A Catholic school is refusing to explain what "federal law" a student broke when he hosted a satirical "social justice bake sale" in March.
Regis University administrators have even contradicted each other on whether Alexander Beck was forced to end his event, which was intended to protest the school's official Social Justice Week.
It's not clear whether Beck will face any punishment for the bake sale, as he initially feared.
He told The College Fix Thursday that it had been six weeks since he met with Provost Janet Houser, and he has not "received any direct communication" from the administration since.
It's not just Regis administrators that are defending the school regarding its actions on race-related matters.
The campus newspaper has published at least two news stories that explicitly endorse talking points by the administration and student government.
#SocialJustice bake sale by @RegisYAL in the Quad! pic.twitter.com/zAiovvTuhn

— Alex Beck (@realAlexBeck) March 16, 2017
'Crystal clear' violation of … some law
Beck had told President John Fitzgibbons that Dean of Students Diane McSheehy had "shut down" his bake sale, for which he had received a campus permit.
McSheehy responded that she did not "shut down" his table but just told him "the correct process and procedure" for tabling.
The administration accused Beck of far worse behavior than improper tabling procedures, however, when it released a statement to Denver's ABC affiliate.
"Regis University welcomes and encourages diverse viewpoints on campus," it said. "However, the bake sale you referenced violated university policy and federal law by selling items at different prices based on race and gender."
.@RegisUniversity released a statement to @DenverChannel stating that I violated federal law. Libel now? This is preposterous. pic.twitter.com/ZkWU5tFppO

— Alex Beck (@realAlexBeck) April 4, 2017
Beck's protest was so harmful that Regis's Office of Diversity "held an open forum for students who felt marginalized, attacked or unsafe" and another forum on race for the entire community, according to the statement.
President Fitzgibbons doubled down on claiming Beck violated an unnamed federal law in the school's "Courageous Conversations" event April 5.
MORE: Regis shuts down satirical 'social justice bake sale,' it's a 'demonstration'
According to the Foundation for Individual Rights in Education, which initially contacted Regis on Beck's behalf and received no response, Fitzgibbons called the bake sale a "crystal clear" violation of federal law.
Fitzgibbons allegedly said administrators "took care of that as soon as it was noticed" and "got on it when we understood" Beck was selling cookies for different prices based on race and gender to make a political point, FIRE wrote in a second letter to the president last month.
"Not only do these statements directly contradict Regis' prior claims that it did not shut down Beck's demonstration, it is also an inaccurate statement of law," wrote Sarah McLaughlin of FIRE's Individual Rights Defense Program.
"Protests that rely on satire—such as Beck's 'Social Justice' bake sale and feminist 'wage gap' bake sales, both of which utilize proposed transactions to highlight perceived flaws in society or policy—exist to challenge, provoke, and, indeed, often offend," and they are explicitly protected by Supreme Court precedent, McLaughlin wrote.
The university has yet to identify which "federal law" Beck broke. A human resources official told The Fix more than a week ago she would pass a request for comment to "appropriate contacts," but The Fix has not received a response after several more emails.
News articles celebrate university's diversity efforts
The student newspaper has also taken to defending a student leader who claimed black-on-black crime is "not a thing" and that discussions about such crime should be shut down.
In a news article Friday, the Highlander said that national news outlets did not give Jack Flotte, who is white, "the chance to clarify" the comments he made in a presentation during Anti-Oppression Week in February.
Staff reporter Catie Cheshire took pains to explain that Flotte, the outgoing director of the student government's social justice committee, meant "people utilize this narrative" of black-on-black violence "to undermine the black community, and movements such as Black Lives Matter."
MORE: Student government wants to 'disband' conservative group for bake sale
Cheshire's story about campus "conversations of race" in the past month is explicitly opinionated, frequently written from the "we" perspective. One section reads:
Why do we need these conversations? Why do we have an office specifically for Diversity and Inclusion? Because our community is a fractured one that needs to be fixed, luckily we have the people to do that.
Cheshire goes on to say, with no attribution: "Being able to ignore issues of race is another form of privilege. Reinforcing the black-on-black crime narrative is another way that people are forced to pick privilege over reform."
Then-President Obama said last summer that the murder rate in African-American communities was "way out of whack" and "both the victims and the perpetrators are … young black men."
In her news report on the "Courageous Conversations" event, Highlander Editor-in-Chief Marley Weaver-Gabel also used opinion language, frequently praising the quality of discussion at the event.
She said questions were "all equally worthy of consideration and discussion," including why the phrase "All Lives Matter" is offensive. Weaver-Gabel also praised the polite treatment of College Republicans at the event, who defended Beck's bake sale:
Toward the end of his statement, one [College Republicans member] reflected on his surprise that he had not been shouted down. The room was itching to respond to him, but he was right; no one shouted and he was able to finish his entire statement. This was testament to the ability of the community to listen. And, while disagreements are rampant, respect comes above that. [Interim Director of the Institute on the Common Good] Dan Justin shared, "conversations can only happen when we come together as equals," and this dialogue was proof of the desire to do so.
Weaver-Gabel then editorialized that the administration must "take action on blatant injustices on campus. It is no longer acceptable to turn a blind eye or to sweep things under the rug, and students made sure their call to action was heard."
MORE: Silence anyone who says black-on-black crime exists, says student leader
MORE: Student petition demands conservative group kicked off campus for bake sale
MORE: 'Racists go home!' protest greets satirical bake sale
Like The College Fix on Facebook / Follow us on Twitter
IMAGE: Rob Byron/Shutterstock