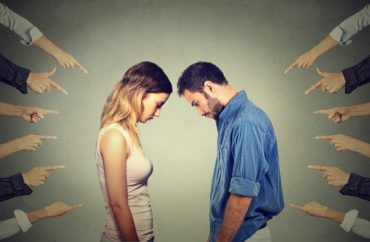 Admitting to white privilege actually builds up white privilege, a graduate student suggests in a scholarly article published in "Feminist Philosophy Quarterly."
In the article, "Unhappy Confessions: The Temptation of Admitting to White Privilege," author Claire Lockard argues that confessions of white privilege or racism are "pleasurable to enact but ultimately reinforce white people's feelings of goodness and allow them to avoid addressing this racism."
Lockard, a 2016 graduate of Elon University, said in an email she is too busy to discuss her conclusions with The College Fix. The self-described "smasher of patriarchy" is currently pursuing a doctorate of philosophy from Loyola University Chicago.
New favorite thing: interrupting white dudes in my classes to say "I think some other folks want to join the conversation." #feministkilljoy

— Claire Lockard (@ClaireLockard) March 1, 2017
Her academic interests include "Feminist Ethics, Critical Race Theory [and] Philosophy of the Body," according to a university web page. While at Elon, Lockard used a university scholarship to "reimagine the possibilities for diversity on college campuses."
In the "Unhappy Confessions" article, published last fall, Lockard — who is white — makes the case that admissions of white privilege are an ineffective way to combat racism that essentially allow white people to pat themselves on the back about their anti-racist efforts without actually undertaking any anti-racist actions.
Noting that confessions of white privilege are difficult to muster up, Lockard writes they can make white people feel as if they've "already done the hardest part of anti-racism" by admitting their privilege.
Instead, using an example from her alma mater, she points out white students could use their privilege to engage other white students in conversation about race or help "create a space for non-white students to share more of their experiences and ideas."
Lockard cited a protest against racism at Elon she observed while still a student at the private, North Carolina school. She said black students who spoke at the event "were justifiably angry" over bias incidents that prompted it. Meanwhile, white students used the platform to speak "at length about white privilege."
In discussing the anti-racism rally, Lockard specifically points to a female student who admitted her privilege and to previously using the n-word.
"She also claimed that even though her privilege allowed her to ignore racial problems on campus, she had chosen to continue the conversation about privilege and racism," Lockard writes.
Lockard described the protest as a space "for white confessions and white feelings of goodness rather than a space for anti-racist action," arguing the acknowledgments didn't bring the students to action. In contrast, the graduate student argues there are some acts of speech that can help combat racism, giving the example of a governor denouncing school segregation in his or her state.
"Such a declaration breaks down breaks down rather than builds up white privilege," Lockard writes.
MORE: Students wear white pins to remind them of white privilege
Like The College Fix on Facebook / Follow us on Twitter
IMAGE: Shutterstock