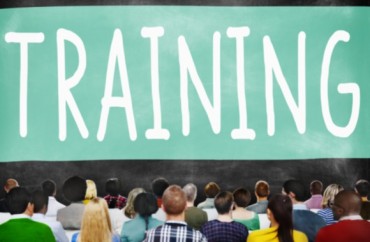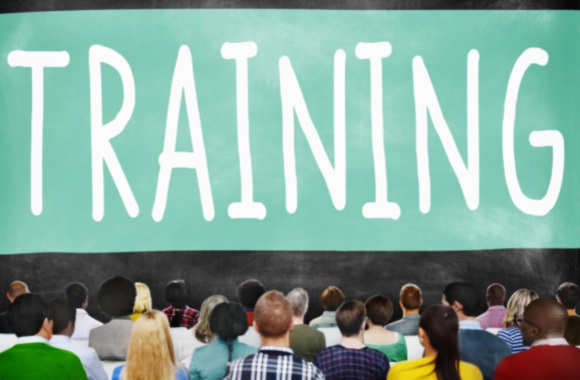 Mandatory trainings, more 'engrained' anti-bias policies offered as solutions
Traditional anti-discrimination trainings conducted on an annual basis aren't sufficient — and studies show it. Instead, the status quo among a circle of DEI scholars is that inclusion efforts must occur on a much more consistent, regular basis.
To be most effective, some scholars suggest mandatory trainings that are "engrained" in everyday life at the workplace.
A recent Forbes article on the topic starts off by noting that a "lack of understanding regarding issues like the bamboo ceiling, hair discrimination, tone policing, colorism, and experiences of first-generation professionals inhibits an organization's ability to cultivate inclusive spaces."
DEI expert Donna Dockery, an adjunct professor at Hunter College and an anti-racism consultant, said it's problematic when such training is voluntary.
This ends up resulting in situations where "the people who usually need it the most and usually the ones who do not value it … do not show up," she said.
She also argued once a year for diversity trainings is not often enough.
"They are also commonly done once a year or reactive to something bad, which comes off as disingenuous," she said.
"Make your DEI efforts a priority … make it a part of your annual budget. It should be engrained in your work activities," Dockery told Forbes. "These trainings need to be ongoing."
Dockery told The College Fix her comments to Forbes were a general outline of steps that can be taken to improve DEI.
"The next steps for someone like me would be to customize the things you are asking for at an organization based on their needs," she said. "Research show the common once or twice a year makes little difference."
Dockery has said before that her own research has found that very little changes occur following a single diversity training or conversation; a conclusion that is not a recent development in the academic world.
The Harvard Business Review published an article co-authored by UC Hastings Law School Professor Joan Williams in 2019 that is based on the premise that studies show DEI training "rarely delivers" for corporations.
The article goes on to lay out alternate ways bosses can promote inclusion.
Williams is the author of the 2021 book "Bias Interrupted: Creating Inclusion and for Good."
The New York Times Magazine characterizes her work as "something approaching rockstar status" within her academic fields of employment law, gender and sexuality studies and feminist legal theory.
Another book Williams wrote, "White Working Class," has been lauded by President Joe Biden as "really worth a read" on Pod Save America podcast. The latest update of the book features a foreword by billionaire businessman Mark Cuban.
In a Feb. 1 phone interview with The College Fix, Williams said that more needs to be done than solely short-term training or singular conversations in corporate settings.
"One conversation" about diversity and inclusion is not enough to alter the dynamic of perceived bias in the workplace. Instead, Williams said, "bias is day by day."
To interrupt this, a number of steps are required – and they need to be meaningful and carried out across a longer period of time, she said.
"Just doing training alone is not enough," Williams said.
The Fix asked Williams for the written basis of these claims, and the scholar cited research from the academic journal Anthropology Now titled "Why Doesn't Diversity Training Work?" written by Harvard University sociology Professor Frank Dobbin and Tel Aviv University Professor Alexandra Kalev.
Dobbin and Kalev concluded that "two-thirds of human resources specialists report that diversity training does not have positive effects, and several field studies have found no effect of diversity training on women's or minorities' careers or on managerial diversity."
Additionally, the widely cited study noted there "is ample evidence that training alone does not change attitudes or behavior, or not by much and not for long."
There are a number of other critiques of DEI training in the corporate world and on campuses alike, including that anti-bias training activates stereotypes.
"Field and laboratory studies find that asking people to suppress stereotypes tends to reinforce them — making them more cognitively accessible to people," the study stated.
Further, "recent research suggests that training inspires unrealistic confidence in antidiscrimination programs, making employees complacent about their own biases."
A key point in the research was that unconscious bias training "leaves whites feeling left out."
Still, according to the research, "80% of corporations with diversity training make it mandatory, and 43% of colleges and universities with training for faculty make it mandatory."
Scholars from the 2018 Anthropology Now study advocate for "multipronged diversity initiatives" that are much more extensive and still likely mandatory. These should "tackle not only implicit biases, but structural discrimination."
Some of William's suggestions of her own are to "limit referral hiring," establish equitable office housework rotations that promote gender equality, openly call out bias in discussions, and lists an array of other avenues to nip bias in the bud as a boss that can be done "today."
In Harvard Business Review, Williams also writes to: "Respond to double standards, stereotyping, 'manterruption,' 'bropriating,' and 'whipeating.'"
Lawrence Wilson, managing director of the Rhode Island-based DEI corporate training firm The Wilson Organization, told The College Fix he endorses the top-down effect as the more effective means to promote diversity, equity and inclusion in the workplace.
"A DEI initiative done well demands that it start from the top and challenges leadership to use their power selflessly to liberate their teams economically, socially and politically," he said.
Some major clients of The Wilson Organization include General Motors, Chevrolet and Philip Morris.
MORE: Diversity officials pull down big salaries with little effect
IMAGE: Shutterstock
Like The College Fix on Facebook / Follow us on Twitter