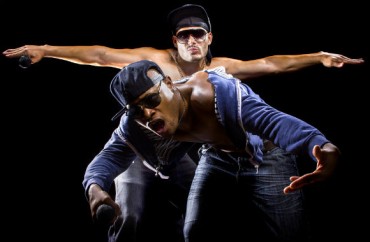 Schools can't ignore materials 'in which students have signaled potential violence'
Students cannot threaten teachers by name in the guise of rap lyrics, even if they do it off campus and highlight a matter of public concern – at least in the age of social networking.
That was the ruling that came out of a divided 5th U.S. Circuit Court of Appeals on Thursday, which reversed an earlier three-judge panel that said a high school student's First Amendment rights had been violated when he was punished for the rap.
The complicated ruling, which featured four judges in dissent and three groups of judges with concurring opinions, diverges in spirit from the Supreme Court's ruling this spring in another case involving rap lyrics.
The high court overturned the criminal conviction of the defendant in that case, saying that his intent must be considered even if the violent lyrics about his ex-wife were threatening on their face.
The high school case that the 5th Circuit decided was different, because the full 16-member court was considering the modern-day reach of a Vietnam War-era Supreme Court ruling, Tinker, on the discretion of schools to punish students for their speech. (The Student Press Law Center compared the two cases in a story earlier this month.)
The student will shoot them, or 'foreshadowing' someone else might?
Taylor Bell had posted a vulgar rap recording he wrote, first on Facebook and then a different version on YouTube, about two coaches at his school. He alleged "misconduct against female students" by the coaches.
The school suspended Bell for a week and transferred him to an alternative school, citing a policy against  "[h]arassment, intimidation, or threatening" of teachers. The majority opinion highlighted four stanzas of the song, which the 5th Circuit posted in full:
betta watch your back / I'm a serve this nigga, like I serve the junkies with some crack …

Run up on T-Bizzle [Bell] / I'm going to hit you with my rueger [a brand of firearm] …

you fucking with the wrong one / going to get a pistol down your mouth / Boww …

middle fingers up if you want to cap that nigga / middle fingers up / he get no mercy nigga
Bell claimed in his initial disciplinary hearing that those lyrics were simply "foreshadowing" what could happen to the coaches for their behavior toward female students, not what he himself planned to do. He said he wanted to "increase awareness of the situation" by posting the song where students could see it.
Though Bell's defense put an expert in rap lyrics on the stand in the student's First Amendment lawsuit, the expert's testimony backfired when he agreed that naming a teacher specifically in those lyrics "would definitely be cause for a conversation with the young man, absolutely."
Social media blurs the lines
The majority opinion, written by Judge Rhesa Hawkins Barksdale, said the Supreme Court's Tinker precedent "applies to the off-campus speech at issue." It continued that a school official "reasonably could find" the song "threatened, harassed, and intimidated the two teachers," and "a substantial disruption reasonably could have been forecast" from the song's distribution.
The reach of threatening speech through "the Internet, cellphones, smartphones, and digital social media" did not exist when Tinker was decided, and those technologies "present new and evolving challenges for school administrators, confounding previously delineated boundaries of permissible regulations," Barksdale wrote.
Unlike an earlier 5th Circuit decision that upheld a student's First Amendment rights under Tinker, Bell intentionally distributed his message to a school audience, Barksdale wrote. Bell specified "the injury to be inflicted" against the coaches as well as "the specific weapon," and he warned them they would "get no mercy," constituting a threat.
Citing the Virginia Tech massacre, the majority opinion said there were many recent incidents "in which students have signaled potential violence through speech, writings, or actions, and then carried out violence against school communities, after school administrators and parents failed to properly identify warning signs."
"The real tragedy in this instance" is that a student thought he could threaten a teacher "with impunity" without being disciplined, an unacceptable threat to education, Barksdale wrote: "Without teaching, there can be little, if any, learning. Without learning, there can be little, if any, education. Without education, there can be little, if any, civilization."
Keep it simple
In his own concurrence, Judge Grady Jolly wrote that Bell's behavior doesn't neatly fit into any legal precedent because "the extent and the effect of the online speech seem to have multiplied geometrically" even since 2004, when the court last ruled in a student speech case.
The 5th Circuit should say "as little as possible" and just rule that student speech has no protection when it includes "an actual threat to kill or physically harm" people at school, which is "connected to the school environment" and is "communicated to the school, or its students, or its personnel," Jolly wrote.
Judges Jennifer Elrod and Edith Jones concurred because the majority limited its ruling to the facts at issue, wisely choosing not to "subject a broad swath of off-campus student expression to Tinker," particularly political expression.
'A matter of public concern' raises the bar for speech protections
Judge James Dennis wrote in dissent that the majority had given school boards the authority to "punish a student whistleblower for his purely off-campus Internet speech publicizing a matter of public concern."
Joined in full by Judge James Graves and in part by Judge Edward Prado, Dennis wrote that the majority had not read the evidence "in the light favorable to the non-movant, Bell," as it was procedurally required to do.
Even though it was composed as a rap, Bell's song was about "a matter of public concern" and deserves the highest First Amendment protection as such, rather than the majority "narrowly focusing its analysis on a few, plainly rhetorical lyrics" that ignore the "urgent social issue" explored in the song, Dennis wrote.
The 5th Circuit has empowered "schools to police their students' Internet expression anytime and anywhere—an unprecedented and unnecessary intrusion on students' rights," and it will silence students from criticizing school personnel, Dennis wrote. He accused the majority of "unabashedly" copying "almost the precise wording" of the Itawamba County school district's disciplinary policy in the court's new test for student speech.
Another group of concurrers, Judges Gregg Costa, Priscilla Owen and Stephen Higginson, strongly rebutted Dennis's dissent in an opinion written by Costa.
Even though the Tinker siblings protested "the public concern of its day," the Vietnam War, via their black armbands, "the Court still balanced the value of that speech against its impact on the learning environment," Costa's concurrence said. The "blanket rule" that Dennis proposes "would allow sexual harassment and ferocious cyberbullying that affect our classrooms to go unchecked."
The day is "coming soon" when "this court or the higher one will need to provide clear guidance for students, teachers, and school administrators" that takes into account "the pervasive use of social media among students and the disruptive effect on learning that such speech can have when it is directed at fellow students and educators," Costa wrote.
Like The College Fix on Facebook / Follow us on Twitter
IMAGE: Shutterstock