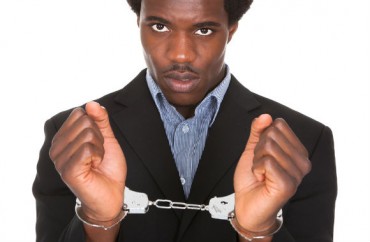 'The victim' showed her friends the video, too
Blair Academy seemed to flagrantly violate Title IX when it punished a male student but not his female partner for the same conduct.
The elite New Jersey private school found itself sued in federal court by the male student's mother, who is also alleging it racially discriminated against her son because he is black and his partner is white.
New Jersey 101.5 reports the unidentified 16-year-olds had a sexual encounter under a school staircase in January 2016:
The girl performed oral sex on the boy as he recorded for 15 to 20 seconds.

Both of them later allowed friends to view the clips before deleting them, the lawsuit says.

The lawsuit says months later, the school investigated the incident and suspended the high-achieving student athlete before expelling the sophomore.
MORE: Judge calls accuser 'victim,' won't reverse expulsion for 'gray area' sex
The male student's punishment has already harmed his academic and athletic career because his grades suffered after he was expelled and he had to transfer to a worse school, lessening his "chances of getting into a top college with a good basketball program," according to the suit.
Blair is accused of violating Title IX and New Jersey's Law Against Discrimination, which makes it unlawful to treat people differently based on their race.
Asked how it could justify punishing one partner and not the other, Associate Head of School Ryan Pagotto allegedly told the male student's mother that his female partner was "the victim." He claimed she showed the video to her friends so they could "console her," while he showed his friends to "brag and boast."
The suit claims the white female was upset by the school's treatment of her sex partner and assured him she wasn't the one who reported the video to the school.
MORE: Black players accused of rape sue school for trying them in 'sham court'
Like The College Fix on Facebook / Follow us on Twitter
IMAGE: Andrey Popov/Shutterstock