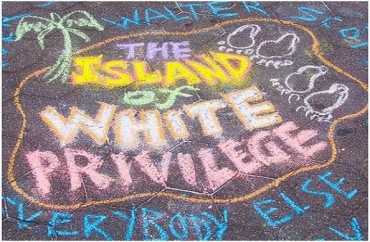 New Trier High School, one of the nation's top public schools located in Chicago's posh North Shore, will not have the day off on Martin Luther King, Jr. Day unlike other schools in its district.
That's because New Trier's entire day will be devoted to "develop[ing] a deeper understanding of their own racial identities and the identities of others, and to better understand how we can all work to counter the impact of systemic racism in our lives," according to the school's website.
Students at the school's two campuses will get to choose from numerous seminars which, according to Breitbart.com, are "provocative and highly political."
Some of the workshop include:
— The Truth about Ferguson: The Investigation into the Death of Michael Brown
— Why Do I Have to Feel Guilty for Being White?
— Unconscious Perceptions of Race
— Disney and the Creation of Racial Identity
— Representations of the Middle East: Stereotypes and Islamophobia
— What is Your Privilege?
— Yer' A White Wizard, Harry: Whitewashing in Cinema
Another seminar called "Western Bias in Science" asks "Were all of the great discoveries in science made by Greeks and Europeans?" and then has participants "[e]xplore the impact of our western bias in the history of science in this discussion session."
Attendance will be mandatory for a "special presentation" by Ilyasah Shabazz, the daughter of Malcolm X, and for the keynote address by author Isabel Wilkerson, an "open supporter" of the Black Lives Matter movement.
Breitbart's Joel Pollak points out that the entire day seems to violate the district's own policies regarding "balanced presentation[s] of political issues."
District Superintendent Linda Yonke said, "Current events show us that there is still much work to be done toward creating a world in which people are judged by the content of their character rather than the color of their skin. We are proud to spend a day exploring these important topics."
Like The College Fix on Facebook / Follow us on Twitter
IMAGE: waywuwei/Flickr