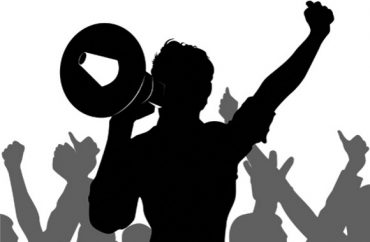 The California high school which had suspended a teacher for wondering if a student pro-life walkout would be permitted just as last week's gun control walkouts were … is now dealing with students actually planning the former.
Using the social media hashtag "#life," students at Rocklin High School in Sacramento will put teacher Julianne Benzel's question to the test.
Pro-life walkout organizer Brandon Gillespie told CBS-13 that Benzel indeed was his inspiration. The walkout will be "[t]o honor all the lives of aborted babies pretty much. All the millions of aborted babies every year," he said.
According to the district, Benzel briefly was suspended due to "complaints from parents and students involving the teacher's communications" regarding the March 14 walkout; she returned on Monday.
The principal at Rocklin High declined to meet with us for an on-camera interview, but a district spokeswoman tells us, he does plan to sit down with the student about the possible abortion walkout, and that's not going over well with some of his peers.

"Abortions aren't really anything that has to do with school or students here," said Naeirika Neev.

Neev is the editor of the school newspaper. In her posts, she's using the hashtag "enough is enough" to promote peace, and take a stance against anything anti-abortion on campus.

"They have their First Amendment, they can go protest about that anytime anywhere," she said.

But Brandon says protesting on school grounds is just the point.

"I would like to see if there really is a double standard and what will come of that," he said.

He doesn't have a date for the protest, but he does with the principal. Their meeting is set for this Friday.
How ironic that the editor of the school paper doesn't fully grasp the First Amendment.
As Benzel told the station, "If high schools or public schools are going to be places of civic activism, I could not be a better proponent for it. But it has to be afforded to any student to protest anything."
She's exactly right.
MORE: Teacher put on leave after asking if school would allow pro-life walkout
MORE: Students' reaction to DeVos showcases Millennial self-absorption
IMAGE: Shutterstock.com
Like The College Fix on Facebook / Follow us on Twitter