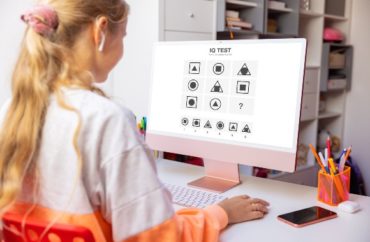 Average IQ of young people, including college graduates, is going down, social scientists suggested
Americans' average IQ is declining for the first time in nearly 100 years, and the quality of high school and college education may be partly to blame, according to a March 31 psychology paper by three social scientists.
Elizabeth Dworak and William Revelle, professors at Northwestern University, and David Condon, a psychologist at the University of Oregon, looked at intelligence tests from 2006 to 2018 and saw "a pattern consistent with a reversed Flynn effect from 2006 to 2018," in a study that surveyed results from nearly 400,000 people.
The "Flynn effect" refers to increasing IQ scores over time, or "the consistent upward drift in IQ test scores across generations which has been documented to be approximately 3 points per decade," according to Science Direct. So a "reversed Flynn effect" means decreasing IQ scores of a group over time, according to Psychology Today.
The study was published in the May-June 2023 issue of Intelligence, a psychology journal about human cognitive ability and testing. It studied intelligence tests completed by people of both sexes in their 20s to 60s.
The study found a decline across all age groups from millennials in their 20s to Baby Boomers in their 60s, but the steepest decline was for the youngest study participants — even if they had gone to college.
"It could be the case that our results indicate a change of quality or content of education and test-taking skills within this large United States sample," according to the study.
"As scores were lower for more recent participants [younger people] across all levels of education, this might suggest that either the caliber of education has decreased … or that there has been a shift in the perceived value of certain cognitive skills," it stated.
"Millennials–the main age group completing their K-12 and college education during the study–have experienced vast changes in the education system," Campus Reform reported in an article about the study. "These include students learning to read from an influential but defective curriculum and students receiving inflated grades from their professors."
MORE: Students earn As on tests, essays with ChatGPT artificial intelligence
IMAGE: Kaspars Grinvalds/Shutterstock
Like The College Fix on Facebook / Follow us on Twitter