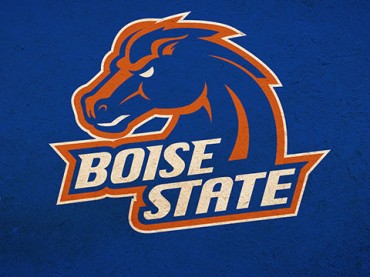 Leave it to a group of godless college students to say they have unfettered freedom to mock God in public on campus, but a group dedicated to defending human dignity doesn't have the same right – even if it preemptively warns passers-by.
Boise State University and Abolitionists4Life will "meet to set a date for trial" later this month in the pro-life student group's First Amendment lawsuit against the school, The Arbiter reports.
The school required Abolitionists4Life to install "warning signs" in front of "graphic" images it used in two events last spring, and prevented it from distributing fliers outside a small free-speech zone, the Alliance Defending Freedom, the legal group representing the pro-life students, said in June.
Warning signs are required for events that involve "controversial issues, specifically graphic pictures," a university official allegedly told the group.
It's not clear what was "graphic" about the images – the Arbiter said they depicted "unborn fetuses in various stages of development" and the lawsuit said the student group uses "images about abortion" in its advocacy, but neither mentions aborted fetuses specifically.
The Secular Student Alliance, which has "distributed fliers denying the existence of God" unimpeded on campus according to the Arbiter, has a problem with Abolitionists4Life's freedom to use "graphic" images at all:
Jake Wolford, president of Secular Student Alliance, protested the events last spring and questioned whether the images displayed were suitable, even with the warning signs.

"Just having these huge pictures of aborted fetuses is gross," Wolford said. "Is this even OK?"
There are all sorts of "gross" things on campus, many of them celebrated by Wolford's putative allies – look at practically any campus "Sex Week." But subjectively finding something "gross" says nothing about a speaker's right to convey a message using it.
Reasonable people can disagree on whether images of aborted fetuses, if that's indeed what's at stake, have their intended effect of making people recoil against abortion. But the effectiveness of a student's message is not a university's concern.
And students who advocate censorship for their opponents can't be surprised when a school turns around and hinders speech that they like.
Like The College Fix on Facebook / Follow us on Twitter