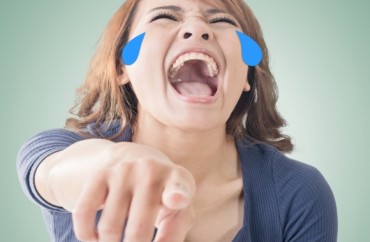 WASHINGTON – "How is it possible that an unarmed coup" by college students has made universities renounce their ideals and fire their presidents in the past several months?
That's the question that the Heritage Foundation's Arthur Milikh posed to scholars at the conservative think tank Friday at an event co-sponsored by the Claremont Institute and National Association of Scholars. The topic: "Who rules the universities?"
Charles Kesler, editor-in-chief of Claremont Review of Books and government professor at Claremont McKenna College, said "the university depends on our ability to grasp moral truths" –  a view taken for granted by 1960s campus radicals but not today's college students.
The "old New Left" read deep thinkers such as Georg Hegel and Sigmund Freud, but "today's protesters seem to have no intellectual heroes," Kesler said. The Port Huron Statement by Students for a Democratic Society quoted Abraham Lincoln and the Declaration of Independence, but for the "new New Left," America and the West is the legacy of a "racist, sexist, imperialist, capitalist power," he said.
The new #CRB is here! Read Voegeli on campus unrest, Kesler on war w/o victory, & much more! https://t.co/LcgayDBYjq pic.twitter.com/0bUVbvRDnY

— Claremont Institute (@ClaremontInst) February 29, 2016
Strikingly, the old radicals hated the notion of in loco parentis, under which universities filled in as parents for their students, according to Kesler: "Those guys wanted to grow up fast and furious," no "snowflakes" among them, and "they believed in sex without lawyers present." Importantly, they believed in a "community of controversy" in which offense was a given.
By "accepting and even admiring" today's crop of student protesters, "the reigning liberals who basically completely dominate the faculty and the administration" have no defensible grounds to "think they are wrong to be causing the problems," Kesler said.
The Left can easily manipulate college focused on 'job preparation'
The new generation is "post-literacy," celebrates anger as empowering, lacks any greater narrative to shape its understanding as the Cold War once did, and is suffering through the fallout of treating sex as primarily recreational, said Peter Wood, president of the National Association of Scholars.
The seeds of the "crybully movement" were sown in the 1862 Morrill Act, which set up land-grant universities as an explicit rejection of the liberal arts and therefore character development, Wood said.
RELATED: Here's the speech students at Williams College were too outraged and offended to hear
"The more we reduce higher education to job preparation" – the philosophy that guides both President Barack Obama and Senate Education Committee Chair Lamar Alexander, R-Tenn. – "the easier it is for the Left" to turn education into activist training, Wood said: Its ideologues can then secure credentials to propagate their ideology without even benefiting the economy as promised.
The GI Bill had the perverse effect of showing colleges "the deliciousness of federal subsidies tied to tuition," and when President Lyndon Johnson used higher education to fight the war on poverty, student loans became an irrevocable middle-class entitlement, Wood said: The result is "Mizzou-style protest," as well as the explosion of campus facilities and low-value academic programs for all the new students.
Students are terrified of being 'mobbed on Facebook'
Though the percentage of administrators and "deanlets" has gone way up, Kesler said, he doesn't think it's the fault of the supposed "neoliberal corporate model" of higher ed. That is better explained by "the peculiar needs" of today's students, particularly round-the-clock access to counseling, he said: Undergraduates came to campus "already fragile and feeling somewhat overwhelmed by daily life."
What has surprised Kesler most is the impact of social media on students, which is "very illiberal … more like a mob scene than a conversation." His own students told him they are afraid to speak out against the protests dominating Claremont McKenna, Kesler said: "To be mobbed on Facebook is a real psychological threat to a lot of students these days."
RELATED: Hundreds of students take stand against racialized protests at Claremont McKenna College
Wood blamed the administrative explosion on staff in student life/activities and residential offices – more identity groups mean more personnel whose jobs depend on grievance – and more lawyers in special fields.
More than half of students who enter public universities require remedial programs, but about three in four of those remedial students won't get their degree, Wood said: What they will do is eat up counseling resources and practice "voluntyranny" before they fail academically. The problems are "every bit as pernicious" at private schools, he said, noting Williams College President Adam Falk had just blocked conservative author John Derbyshire from speaking on campus.
A cap on ethnic studies funding?
One small step scholars can take to fight their students' prejudices is to assign books that promote free speech and debate, Kesler said, noting he assigns John Stuart Mill's On Liberty to students: The academy needs "a renaissance in reading those books."
Wood said he's talking to the American Legislative Exchange Council about model state legislation to put a ceiling on how much public universities can spend on programs related to identity politics and ethnic studies. Such a bill is under consideration in Tennessee, and legislatures should take a much stronger role in reining in academic chaos, he said.
RELATED: Black, Democrat student called 'Uncle Tom' for defending free speech
Like The College Fix on Facebook / Follow us on Twitter
IMAGES: Shutterstock, Greg Piper