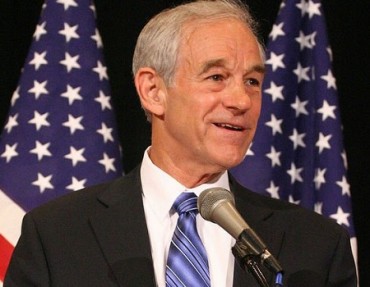 At the House Financial Services Committee hearing today, sole witness Federal Reserve Chairman Ben Bernanke sparred for the last time with Rep. Ron Paul before the Congressman's retirement from his career in public service, which began in 1976.
Paul has long been a vocal critic of the Federal Reserve. In his remarks and questions for Bernanke today, he reiterated his position that the privacy the Federal Reserve seeks is in fact "secrecy." He re-emphasized the need for transparency of the Fed and its decision-making with banks.
Transparency and accountability, Paul said, are paramount to altering the economic situation, which Bernanke himself called "unsustainable."
"I would argue that we are quite transparent," Bernanke said, citing Government Accountability Office audits, which do not cover monetary policy, the annual financial statement, quarterly press conferences, and provisions in the Dodd-Frank Act.
Still, Paul maintained his stance that continuing on the same path is a mistake when he said, "We're in deep doldrums and yet we never change policy. Welfare continues to expand exponentially and the wars never end."
It may have been a gloomy tone to set for his last hearing as a Congressman, but the other members present repeatedly thanked him for his years of service to his principles and his country, referring to him warmly as "Dr. Paul."
Fix Contributor Julie Ershadi is a graduate of Bryn Mawr College.
Click here to Like The College Fix on Facebook.