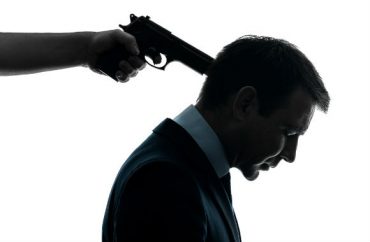 Think the University of Chicago was overreacting when it told incoming students that "we do not support so-called 'trigger warnings,'" and that it's actually an infringement of academic freedom to tell professors they can't use them in class (which UChicago did not in fact do)?
Well, look at the schools that are enforcing trigger warnings against their own faculty.
The Foundation for Individual Rights in Education quickly identified at least five schools – most prominently Drexel University in Philadelphia – that suggest professors who don't use trigger warnings will be investigated. They all feature this identical language in sexual-misconduct policies:
It is expected that instructors will offer appropriate warning and accommodation regarding the introduction of explicit and triggering materials used.
MORE: Snowflakes triggered by UChicago 'safe space' statement
"It is expected" is bureaucratese for "do it or we'll put you through a proceeding if someone complains."
Indeed, this is exactly what happened to Northwestern University Prof. Laura Kipnis when students (who were not even in her class) complained she had written an essay denouncing "sexual paranoia" on college campuses. Why? Creating a "hostile environment" for rape victims.
Though Kipnis beat the Title IX claims, the fact that she was subjected to a drawn-out investigation for writing something offensive shows what professors are in for if they don't tiptoe around every possible student hangup. Only recently has a countermovement sprung up to defend targeted faculty and students.
MORE: Professor beats Title IX investigation into 'sexual paranoia' essay
FIRE's Samantha Harris predicts that mandatory trigger warnings will proliferate just as "bias incident reporting systems" have done since FIRE first warned about the tattletale police nine years ago:
And in FIRE's experience, once the genie is out of the bottle, it's difficult to put back in.
The University of Chicago's highly visible stand for the past year in favor of free expression is having a positive impact, though, FIRE says.
The University of Southern Indiana has formally adopted the so-called Chicago principles, meaning more than a dozen schools' administrative or faculty bodies have now endorsed them. The principles are incorporated into the employee handbook and will soon be added to the student handbook, according to FIRE.
MORE: 'Safe space' offered at university in response to GOP Convention
MORE: Conservative student harassed after he criticized 'safe space' activists
MORE: Ralph Nader goes off on 'absurd' trigger warnings
Read the posts on trigger warnings and the Chicago principles.
Like The College Fix on Facebook / Follow us on Twitter
IMAGE: ostill/Shutterstock