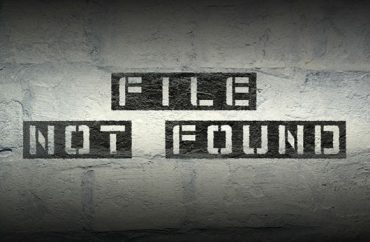 Take the vowels out to make records harder to search
A public university official who tried to hide evidence of wrongdoing from public-records requests is blaming her recent firing on sexism and an old boys' club.
Kathleen Smith's punishment by the University of Louisville Foundation (ULF) may illustrate something far more rare, according to a public-interest watchdog: an official who paid a price for violating the spirit of transparency laws, if not the letter.
Auditors at Alvarez & Marsal said Smith, a longtime aide to the now-disgraced U of L president, helped conceal millions in overspending over at least eight years. Dozens were interviewed for the independent audit, which detailed years of mismanagement and deception at ULF, a private not-for-profit that raises money for the public university.
Emails published in the 128-page audit show Smith sought to conceal deferred payments to administrators totaling $8.7 million over five years, as the foundation blew through its endowment and squandered millions in high-risk investments in startups that ultimately failed.
In September Smith resigned from the president's chief of staff position following the July resignation of James Ramsey, who had served as president of both the university and foundation at the same time. Ramsey subsequently quit the foundation, and ULF secretary Smith was placed on paid leave.
Longtime Ramsey aide Kathleen Smith put on paid leave from U of L Foundation: Kathleen Smith, a longtime aide to… https://t.co/LoMx7pcO5R

— Louisville Buzz (@louisville_buzz) September 28, 2016
'Would never be questioned' if she were male
Smith's lawyer said the boards of both the university and foundation had set up Smith as a "fall girl" for a plan they had approved and which was not "secret" as claimed.
"This is a breach of Kathleen's contract with the Foundation," Ann Oldfather wrote in a written statement dated June 22, "but worse it is a cowardly failure to stand behind fully transparent salary and compensation decisions that would never be questioned were she one of the highly-compensated men on these boards."
Oldfather implied that any wrongdoing by Smith was atoned for by the vast sums she brought in for the university:
Consider the more than $235,000,000 in gifts and grants she brought to this University. Consider forty-six years of service to four UofL presidents. One thing is clear, many men are paid far more for far less. … There is no way it was a crime, or a breach of duty, to pay Kathleen what she was promised and what she so clearly deserved.
Kathleen Smith Statement Oldfather by Stephen George on Scribd
It isn't clear, however, that Smith's salary was key to her firing.
Emails turned up by Alvarez & Marsal show that Smith asked outside counsel "how can we keep these participation agreements" — deferred compensation schemes — "from being subject to ORR [open-records requests]."
Smith also sought to shelter ULF subsidiaries from public scrutiny. In September 2013, she conferred with the same outside counsel about "how we can move our LLCs into something more obscure that would be difficult to find through ORRs" in order to prevent a Courier-Journal investigative reporter, Andrew Wolfson, from tracking them. Smith believed that Larry Owsley, a former university vice president, was helping the Courier-Journal as retaliation for his "forced" retirement.
In March 2014, Smith suggested "taking the vowels out" of the name of Minerva, the subsidiary that managed the deferred compensation plan because, she wrote,  it "needs to be difficult to figure out for media."
In a April 2012 letter addressed to Kevin Miller, the chief operating officer of the Athletic Association, Smith instructed Miller to destroy an earlier email.
"This note is between you, Tom, Dr. Ramsey, and me," the letter says. "I do not want it on the e-mail where we have very little control. Please destroy your earlier note to me. I have done same [sic] here."
Exhibits from audit of University of Louisville Foundation spending by The College Fix on Scribd
'An especially extreme' series of steps 'to evade detection'
It's unusual but unsurprising to see university employees misbehaving so flagrantly, Student Press Law Center Executive Director Frank LoMonte told The College Fix.
"It's very rare that you get a glimpse inside the evasion tactics of government agencies," and the behavior at the foundation "seems like an especially extreme set of lengths to go through to evade detection," he said in an email Thursday.
His group has seen many situations where agencies set their email inboxes "to purge every day," conduct business on personal email accounts "or otherwise [are] scheming to keep records from falling into the hands of requesters."
Though it's not illegal to engage in a "conspiracy to avoid creating public records" or make them difficult to find for requesters, LoMonte said public officials could still find themselves in trouble if they purposefully mislabel documents.
"If a requester asks for all documents relating to Minerva, and the agency withholds documents about 'Mnrva' knowing that those documents are in reality responsive to the request, that's where the violation takes place," he said: It's using "trickery to produce an incomplete set of records."
The fact that Smith lost her job over an attempt to hide records from the public, even though "there's a whole bundle of possible explanations, at least shows there can be consequences for disrespecting the law," he said.
It's the new worst case SPLC has seen, according to LoMonte: The previous worst was Kent State University's shredding of documents to avoid disclosing candidates for its 2014 presidential search.
Smith's attorney was not available for comment, according to a secretary who answered The Fix's phone call Thursday afternoon.
Like The College Fix on Facebook / Follow us on Twitter
IMAGE: Yury Zap/Shutterstock