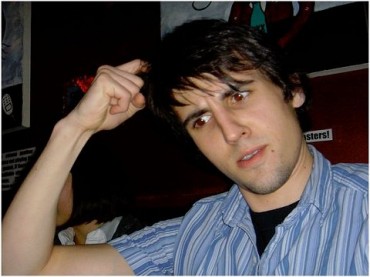 Sexual assault at the University of California-Santa Barbara is like sexual orientation – an endless "continuum."
The school's list of activities that constitute the sexual-assault continuum (literally UCSB's term) says it was last updated three years ago, but it was highlighted today by Adam Kissel, formerly of the Foundation for Individual Rights in Education.
And it's a doozy.
The list goes beyond the legally incorrect claims that simply being "under the influence" of drugs or alcohol renders the "survivor unable to give consent" (but not the "perpetrator"), and that consent must be "uncorked" (?) and "sober" to be valid (echoing Coastal Carolina University).
It classifies "exhibitionism" (like naked protesters?) and "gang bangs" (like group sex?) as sexual assault. Same for "prostitution" and "survival sex" (so, sex workers?) and "voyeurism."
And it goes from there:
Cat Calls: Cat calls consist of verbal advances that include whistling, shouting, and/or saying sexually explicit or implicit phrases or propositions that are unwanted by the survivor.
Whistling? "Unwanted" phrases (like "I'm spending time with another woman")?
Pornography: Pornography, different from erotica, can involve using women and children for commercial gain.  Soft pornography depicts people wearing little if any clothing while hard pornography involves harsh and violent depictions of women of a sexual nature.
Did anyone tell this UCSB professor her long-running porn class was itself a sexual assault?
Sexual Assault: Sexual assault is any unwanted visual, verbal, or physical sexual contact.
"Visual" sexual contact? This may be unconstitutionally vague, to say the least.
Like The College Fix on Facebook / Follow us on Twitter
IMAGE: minusequalsplus/Flickr