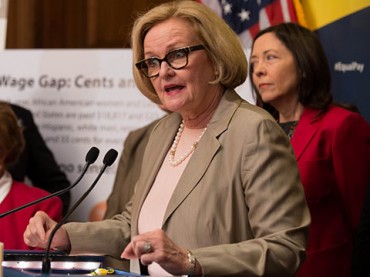 Defense lawyers are almost never popular. Johnnie Cochran and his Seinfeld counterpart, court-appointed attorneys for terrorists, Joe Pesci's cousin Vinny.
America's most famous defense lawyer, Clarence Darrow, tried to blame a premeditated and gruesome child murder by Nietzsche-loving teens on genetics. Not much more to say about that.
And as colleges grapple with investigating allegations of sexual assault under the watchful and demanding eye of the Department of Education's Office for Civil Rights, advocates for due process have seemed like similarly annoying mosquitos – buzzing around the periphery as victims' advocates try to drain the swamp of "rape culture."
The buzzing has gotten louder, though, driven in part by narrative-upending features from major media including NPR, The Chronicle of Higher Education and Los Angeles Times, and the mosquitos are banding together as their own advocacy group of sorts.
Stop the 'Momentum'
Twenty lawyers with experience in cases that involve students accused of sexual assault just wrote an open letter to U.S. senators, published by A Voice For Men, calling for specific changes to the Campus Accountability and Safety Act as it undergoes revision.
What they want, in a nutshell: campus investigations that look more like criminal trials, or that actually defer to the criminal justice system. Free-speech observers will notice the lawyers include the co-founder of the Foundation for Individual Rights in Education, Boston's Harvey Silverglate.
"No person should have to give up his or her right to a fair and equitable process involving accusations of serious sexual misconduct just because he or she happens to be a college student," said the lawyers, worried that the "momentum to find a solution" will "overwhelm any effort" to give the accused fair treatment.
Victim vs. Survivor
While the lawyers point out that the Senate bill and a prior report on sexual violence by Sen. Claire McCaskill, D-Mo., consistently side with "victims" against the accused "prior to any investigation," I've noticed something more troubling in news coverage:
The term survivor, already the word of choice among victims' advocates, is becoming a generic term among journalists, particularly in campus papers (see these reports as examples).
Word choice is not a slight thing in news coverage. While not as neutral or accurate as "accuser," the term "victim" is used out of respect for the allegations of the accuser, regardless of what a court may later find. (There's also decades of debate among journalists and varying practices on shielding the identities of alleged rape victims, even adults, out of concern for their psychological well-being.)
But survivor is a needlessly loaded term that suggests someone's life was at risk during an alleged assault. While that's certainly possible case by case, it's a highly credulous assumption to make about all alleged assaults, especially given the widespread involvement of alcohol.
It's the role of the media to fight against the replacement of their own neutral terms by special interests with a clear agenda, and the increasing use of survivor as an appropriate generic term shows that victims' advocates have already defined the storyline for influential media outlets.
A Short List of Suggestions
But I digress. Back to the lawyers and their suggestions for senators:
Require schools "at minimum" to defer investigations until law enforcement has finished its investigation, which "protects students' Fifth Amendment right to remain silent"
Split off the investigator duties from the "confidential adviser" role for victims and provide similar figures for accused students
Use either law enforcement personnel or officials with such experience to conduct investigations
Allow "the right to advice of counsel" for both parties and the right to "effectively cross-examine, perhaps through a third party advocate"
"Timely access" to complaints and evidence – "it is not unusual" for such materials to be delivered "as little as" 48 hours before a hearing – and timely notice of formal charges
Elimination of gag orders that prevent either party from gathering evidence and "exclusion of blatantly unreliable hearsay evidence"
Logic Is Not a Rapist Clue
The lawyers make a particular point about the training that members of disciplinary hearing panels receive, and the need for such materials to be made public:
For example, there have been reports in the media that some advocates in the sexual assault survivor community believe hearing panel members should be instructed to distrust an accused student who testifies logically and rationally about the events at issue, or that "victims" of sexual assault never make false accusations. Such biased standards have no place on any college disciplinary panel. Panel members should be trained regarding the paramount importance of impartiality, evidence, and due process rights.
They are less sanguine that colleges will ever go back to the higher "clear and convincing" evidence standard, even though the bill gives colleges flexibility to choose their own evidence standard, because of the Department of Education's "guidance" in favor of the lower "preponderance" standard.
But the lawyers close on a troubling "it could happen to your son" anecdote: feminist and lawyer Judith Grossman's account a year ago in the Wall Street Journal of her son's frightening trip through a campus tribunal following allegations by an ex-lover.
That's often what convinces us, the mob seeking retribution when justice is too slow or uncertain, to put down our pitchforks and take a breath: It could happen to someone we love.
Greg Piper is an assistant editor at The College Fix. (@GregPiper)
Like The College Fix on Facebook / Follow us on Twitter
IMAGE: Senator Claire McCaskill/Flickr