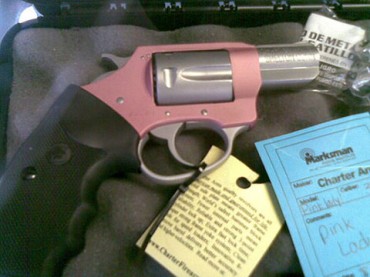 OPINION
A report put out by a White House task force on sexual assault on campuses, released in April, includes a sensible recommendation that could bridge partisan divides on how to protect students from assailants. But it's unlikely President Obama or his task force even recognized it – or would embrace it if they understood the implications.
Halfway through the report, the task force recommends "bystander intervention" – teaching those who witness a potential incident "to intervene if someone is at risk of being assaulted." That's a variant of the "good Samaritan" policy that some schools already practice, which encourages students to aid in potentially dangerous situations, such as a friend's intoxication, by granting immunity to the student who reports it.
Colleges can play a crucial role in enabling good Samaritans: They can expand concealed carry on campus.
There's solid research underlying the safety benefits of a concealed-carry expansion. States with restrictive concealed-carry laws had "gun-related murder rates that were 10 percent higher" than those without, according to a paper published this year in Applied Economics Letters. Additionally, a Secret Service report on school shootings published in 2002 found that about one-third of school-based incidents were ended by school employees or students. Allowing an armed college populace could reduce sexual assaults and other crimes on campus.
Colorado State University's decision to allow firearms on campus in 2003 provides one example of how concealed carry can transform safety on campus. Students for Concealed Carry, a group that advocates for the policy on college campuses, said the number of sexual assaults on that campus dropped from 40 in 2002 to just two in 2008.
Even critics of concealed carry are hard-pressed to show how it would worsen campus safety. In a column last year for ThinkProgress, a project of the liberal Center for American Progress Action Fund, Tara Culp-Pressler argued that because most assaults occur between two people who know each other, no one is going to shoot their friend. That begs the question: Should a student in that situation just let the assault happen?
Allowing students to carry guns would reduce assaults by both discouraging potential assaults and ending assaults when they occur. An assailant who knows someone is carrying or might be carrying – a potential victim or a bystander — will think twice before trying to assault a student walking back to her apartment late at night, or a student walking to work early in the morning.
An armed bystander who can safely intervene in an attempted assault and, if need be, shoot the assailant so the victim can escape, is a powerful deterrent against sexual assault. If President Obama is sincere about fighting this problem, which is as serious as any facing college students, he should encourage his fellow Democrats at the state level to repeal prohibitions on concealed carry on college campuses.
College Fix contributor Matt Lamb is a student at Loyola University-Chicago.
Like The College Fix on Facebook / Follow us on Twitter
IMAGE: zombieite/Wikimedia Commons