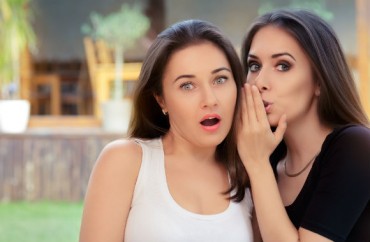 UPDATED
Inside Higher Ed has a good story this week about why campus sexual-assault surveys can vary so drastically among universities.
Apart from sample size and selection bias, the definitions of assault can be as inclusive as "unwanted kissing and touching" or as strict as "escaping from attempts to force sex," as the University of Kentucky used in its recent massive survey that found a relatively low rate of assault.
Rutgers University-New Brunswick leans toward the inclusive definition, which is probably why its new survey finds that one in five female students have experienced "unwanted sexual contact," and why the University of Michigan's recent survey found the same, Inside Higher Ed says.
Victim advocates are on record saying they want extremely broad definitions because, hey, if it makes you uncomfortable it must be a code violation. Sarah McMahon, the lead researcher on the Rutgers survey, told the publication:
"We think the one-in-five statistic is important," McMahon said. "We know sexual violence means different things to different individuals, so we used a broad definition. We know all forms of sexual violence are problematic and have serious repercussions."
Laura Dunn of the activist group SurvJustice doesn't think there's anything wrong equating an unwanted kiss with penetration. (Keep in mind that "unwanted" can mean a man in a monogamous relationship accusing his partner of sexual misconduct for routine affection.)
"People who deny this issue don't believe something like an unwanted kiss is harmful, but it is," Dunn said. "I think there's an idea in our society that says if a man's not using a gun or beating a woman, then it's OK to be pushy and aggressive, or to wait until she's drunk. We really think of some sexual aggression as really not that bad, and that mentality extends to the survivors as well."
The survey results aren't just going in a drawer: Rutgers is developing an entire campaign in response, including "new prevention programming aimed at male students" and training for counseling staff in looking for "post-traumatic stress disorder" in sexual-assault victims.
No word whether Rutgers is at least having alleged victims diagnosed with PTSD before sending them to counseling, where they will goaded into identifying their experiences as rape.
UPDATE: Elizabeth Nolan Brown of Reason points out the survey is even broader than "unwanted touching" – using White House task force definitions, it told students that "remarks about physical appearance" are sexual assault. When limited to sexual assault committed by "physical force," only 8 percent of undergraduate women said they had been assaulted, and even that includes any experience a student has had since enrolling at Rutgers, not necessarily just incidents on campus or with other Rutgers students.
RELATED: Starkly lower rate of sexual assault in massive University of Kentucky student survey
RELATED: Brandeis branded gay student a rapist for awaking boyfriend with a kiss, suit says
Like The College Fix on Facebook / Follow us on Twitter
IMAGE: Shutterstock