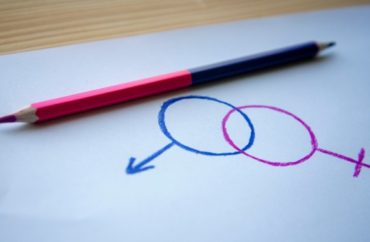 Conference seeks papers beginning with premise that there is no sex binary
An international conference on gender studies scheduled for September recently issued a call for papers on themes including "debunking the notion of sex being a fixed category" and achieving "sexual liberation."
The conference, to be held at the National Institute of Technology Karnataka in India, invites academics from around the world to participate.
The conference description included the following rationale for why sex is not binary, which papers submitted should assume:
Where the birth sexes are ambiguous or irrelevant to individuals, they are addressed as people according to their gender experience in legal documents; here, gender determines sex, completely debunking the notion of sex being a fixed category. This is a visible example to prove that gender and sexuality are fluid, should be studied as a continuum, and cannot be limited within binaries to be categorized.

…This could have been a major reason for the scientists and biologists who could not think beyond the compartmentalized binary of sex or gender to term the people who did not fit their definition as 'Queer', 'othering' them ever since modern science began.
The conference organizers asked academics to submit papers on themes such as "alternative sexualities," "scopophilia, voyeurism and surveillance," "intersectionality and identity," "indigenous and migrant literature and "eco cinema," among others.
The conference's "objectives" include "dismantl[ing] gendered portrayals and narratives" and "deliberat[ing] crucial efforts and plausible solutions to achieve gender equality and sexual liberation," according to the website.
"Selected papers from the conference will be published in reputed Journals or as book chapters in edited books with ISBN by international publishers," according to the site.
The conference coordinator, Dhishna Pannikot, is an associate professor of English at the National Institute of Technology Karnataka.
MORE: 'Scientific American' editor-in-chief debunked by scientists on claim that birds disprove sex binary
IMAGE: Ira Demydenko/Shutterstock
Like The College Fix on Facebook / Follow us on Twitter