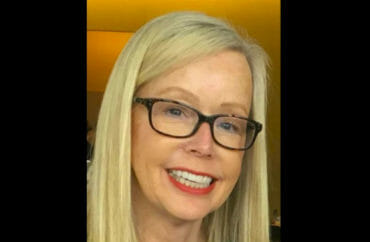 'A drink of alcohol' means you can't consent to kissing
Susan Vaughn wants to represent the 51st District in the Ohio House to "bring us back to more values-based decision-making."
She thinks "ethics" is the "first and foremost" issue for her would-be constituents, in the wake of Republican resignations over "allegations of inappropriate conduct." Coincidentally, she's the director of the Office of Ethics and Student Conflict Resolution at the taxpayer-funded Miami University of Ohio.
She's running unopposed in the Democratic primary, while three Republicans compete for the party nomination.
She may have to explain to voters why she's been accused of running kangaroo courts against male students at the public university.
Vaughn is named in two lawsuits against Miami University, alleging anti-male violations of Title IX and due process. She presided over disciplinary proceedings in both.
MORE: Vaughn doesn't enjoy qualified immunity in Title IX suit
In one, Vaughn told the accused male student that "potentially" it was "nonconsensual" to kiss your girlfriend if she had "a drink of alcohol."
She also said she had to accept written statements from the accusers' witnesses as "fact" because they didn't show up to the hearing. Though he was charged with "use of force," the accused student was found responsible for a totally different charge – taking advantage of an incapacitated student.
In a more important finding in the other lawsuit, the 6th U.S. Circuit Court of Appeals said Vaughn was not eligible for "qualified immunity" as a public university official based on the allegations and evidence against her.
She allegedly dominated a Title IX hearing and sought to undermine the accused student at every turn, despite her purportedly neutral role as both investigator and adjudicator. Vaughn allegedly told the accused student that he probably sexually assaults female students "all the time."
The hearing record also suggests Vaughn didn't even know Miami University's standard for sexual consent, incorrectly believing it was the higher "affirmative consent" standard.
The appeals court let claims against her go forward, saying Vaughn didn't investigate the accused student's allegations against his accuser and "could have provided" the accused student access to the evidence against him but didn't.
Perhaps voters don't care about how a public official treated someone who lost a college education and a reputation – someone who could be their own son – because of that official's alleged bias and incompetence.
But they should consider how this official's behavior – questioned by both trial and appellate judges – comports with her campaign platform of restoring "ethics" to state government.
They have an opportunity to get an answer in person at Vaughn's campaign kickoff in Fairfield this Sunday.
MORE: Vaughn says 'a drink of alcohol' and a kiss is 'potentially' nonconsensual
IMAGE: Susan Vaughn/Facebook
Like The College Fix on Facebook / Follow us on Twitter