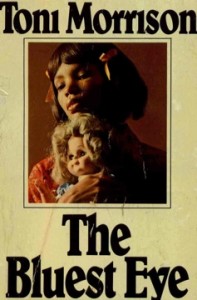 Warning: This post contains graphic subject matter.
Child safety advocates are fighting to reform the federal government's common core English curriculum after parents complained about graphic sexual material in assigned material. Specifically, one novel on the Common Core list of recommended texts, Toni Morrison's The Bluest Eye, portrays pedophilia in a sickeningly sympathetic light.
Macey France reports details some of the most troubling passages from the novel at the PolitiChicks blog:
Page 174:  "He further limited his interests to little girls. They were usually manageable . . . His sexuality was anything but lewd; his patronage of little girls smacked of innocence and was associated in his mind with cleanliness." And later, this same pedophile notes, "I work only through the Lord. He sometimes uses me to help people."

Page 181:  "The little girls are the only things I'll miss. Do you know that when I touched their sturdy little t*** and bit them—just a little—I felt I was being friendly?—If I'd been hurting them, would they have come back? . . . they'd eat ice cream with their legs open while I played with them. It was like a party."
Macey France wonders why anyone would consider this appropriate subject matter for kids:
Although this group of concerned citizens in Colorado [has] repeatedly asked to see any research that would back up the notion that this book and this kind of content is appropriate for children, they have yet to receive any evidence along these lines. Why? Because there is no evidence that would suggest this book or this kind of content is proven to beneficial or not harmful to children. On the contrary, there are numerous studies from a wide range of fields showing a wide range of harmful effects and risks…

In fact, the teachers mark the pages that can only be read at home. The sexually explicit scenes that take place are noted by page numbers and the kids have to read those portions of the book at home. It's truly astounding. If there are parts of the book that are so explicit that they can't be read in school, you'd think that would be a giant red flag to keep that book out of the hands of children.
Some of the passages France quotes in her post are even more graphic than those we've reprinted above. Toni Morrison may be a respected novelist, but does that mean that everything she writes is appropriate for kids?
Reading the passages above, it does make you wonder who was responsible for putting this book, out of the tens of thousands of alternative choices that were available, at the top of the list for the nation's children to read.
CLICK HERE to Like The College Fix on Facebook / TWITTER: @CollegeFix