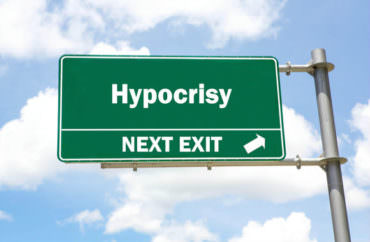 Report all incidents, 'no matter how insignificant'
If you see something, say something.
It's not only an annoying but toothless order from the Department of Homeland Security – it's the official policy of Smith College.
And the elite women's school may punish an employee for doing exactly what it tells employees to do.
Jeff Jacoby of the Boston Globe notes the cognitive dissonance at Smith in response to an incident where a school employee saw what appeared to be a young man (at a women's college) lounging in a common area (during the summer, when students are gone) in an otherwise empty building.
As the world knows by now, because the slightest alleged racial element of any interaction makes it international news, the employee called the campus police to see who this black person was. There's nothing remotely racial about the report, as evidenced by the transcript, which ends with the officer reporting back that the person was "a student relaxing in the living room."
Indeed, Smith has not said what race the employee is.
Student Oumou Kanoute is actually female, but you can see from her hairstyle on her Facebook page how the employee could have mistaken the sophomore Kanoute for a young man with a quick glance and not a lingering glare. She looks young enough to be in high school.
With no evidence, the teaching assistant and residential advisor claimed on Facebook last week that the incident was an example of racism.
Kanoute said the staffer was white, which will be embarrassing if she's also wrong. She even acknowledged that she was identified as a young male – at a women's college during the summer, in an otherwise empty building – in the call to campus police.
She's demanding that Smith identify this person who accidentally misgendered her in a police report, in a transparent attempt to sic a vicious mob on this poor soul … who was following Smith College policy.
The Globe's Jacoby notes what utter BS this is:
Kanoute wasn't threatened, attacked, or restrained. No weapon was brandished. No voices were raised. No racial slur was uttered … A minor misunderstanding by a cautious employee was quickly resolved and never escalated into anything dangerous.
The exact content and context of the call is being willfully ignored by the administration:
At Smith, where all undergraduates are women, the sight of what appeared to be an unfamiliar young man sprawled on a couch in a room where men normally aren't present might well make a staff member uneasy.
And the staffer was following its own rules, Jacoby notes:
"Get involved by becoming more security conscious," Smith College says in its guide to campus safety, "and [report] all incidents of suspicious or criminal activity, no matter how insignificant, to Campus Police immediately."

It explains that "suspicious behavior" isn't always articulable.

"Sometimes, callers are unable to identify what is suspicious about a person, and often the person about whom a concern is filed is . . . here for legitimate purposes." But even if there are "innocent explanations," it says, "your campus police department would rather investigate these situations sooner rather than be called when it is too late."
Smith's response was, of course, measured and nuanced: It put the employee on leave and will most likely surrender to the mob by firing or paying off this person to leave campus. To handle its investigation, it hired a law firm whose founder has a curious definition of sexual assault.
President Kathleen McCartney's statement to the community makes clear that the outcome of the investigation is predetermined and it will ignore its own safety policies:
This painful incident reminds us of the ongoing legacy of racism and bias in which people of color are targeted while simply going about the business of their daily lives [when believed to be a man, during the summer at a women's college, in an otherwise empty building]. …

I have been hearing from members of our community, and I want you to know that I am listening. One young alumna speaks for so many when she writes … "It's a stark reminder that we have work to do still to make Smith a place where students of color are seen as students and not intruders" [during the summer, when few students are on campus] …

[W]hen we fall short in our responsibility to support our students [by following school policy], it is a particularly hard moment for all of us.
Every Smith employee is being punished because one of them was faithful to college policy: "mandatory anti-bias training" for staff; "identity, inclusion, bias-response and bias-prevention" workshops run by HR and the Thoughtcrime Office (formally the Office of Inclusion, Diversity and Equity); and Thoughtcrime Office training for campus police so they don't do their jobs when the report concerns a student of color.
That's right – because one officer didn't automatically disbelieve a race-neutral report of a man at a women's college during the summer in an otherwise empty building, the police are being trained to ignore reports about people of color.
There is zero evidence, even from would-be mob leader Kanoute, that the officer did anything the least bit unprofessional or showed bias toward her.
Smith's information page on the incident makes clear that campus police are already thoroughly indoctrinated in its cult of perpetual victimhood and grievance. It also contradicts Kanoute's Facebook claim that the school "routinely outsources" police work to the local, armed municipal force (an "unarmed" campus officer always responds) and that the employee called 911 (it was "Campus Police dispatch").
Smith is showing the same cowardice and contempt for employees that Yale University did when a student mob surrounded and childishly yet profanely berated its professor Nicholas Christakis, all because he defended his wife Erica (now an ex-professor) for saying Yale shouldn't police the Halloween costumes of students.
Recall that Yale even invited the mob into Christakis's home while administrators observed whether his apology was abject enough. At least Yale administrators (very) belatedly realized what a jewel Christakis is.
But it's even worse at Smith, because its spineless leaders are telling employees to ignore its own rules when they might make the school look bad. Jacoby concludes:
Americans are exhorted repeatedly: If you see something, say something. More often than not, "something" turns out to be nothing — just a kid having lunch, for example. But there have been times as well when failing to say something has led to tragedy. It may be obvious in hindsight that a call to the police was unnecessary. But life isn't lived in hindsight, and even at Smith College — as politically correct a campus as you can find in America — the official policy is: better safe than sorry. Smith asks people to call the police on a hunch, "no matter how insignificant." It doesn't ask them to first calculate the potential political and media fallout, or worry that their call will later be deemed racist.
Read Jacoby's column and follow Smith's updates on the case.
MORE: Christakis says 'I'm really sorry' for defending Halloween costume choice
IMAGE: northallertonman/Shutterstock
Like The College Fix on Facebook / Follow us on Twitter