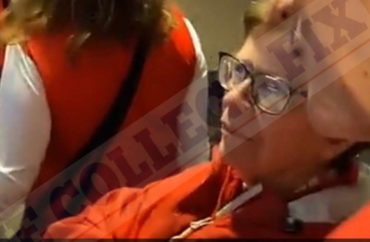 UPDATED
Chancellor Rebecca Blank 'regrets' the incident
University of Wisconsin Madison Chancellor Rebecca Blank was seen Saturday not wearing a face mask in an indoor setting at the school's football game, a violation of both the stadium's and school's COVID health mandates.
A video posted to a UW-Madison student's Snapchat story Saturday shows Blank and several others in an enclosed suite at Camp Randall Stadium not wearing a face covering. The roughly 30-second video was viewed by The College Fix, which also obtained a screenshot.
The video was taken during a tradition at all home Badger football games during which the song "Jump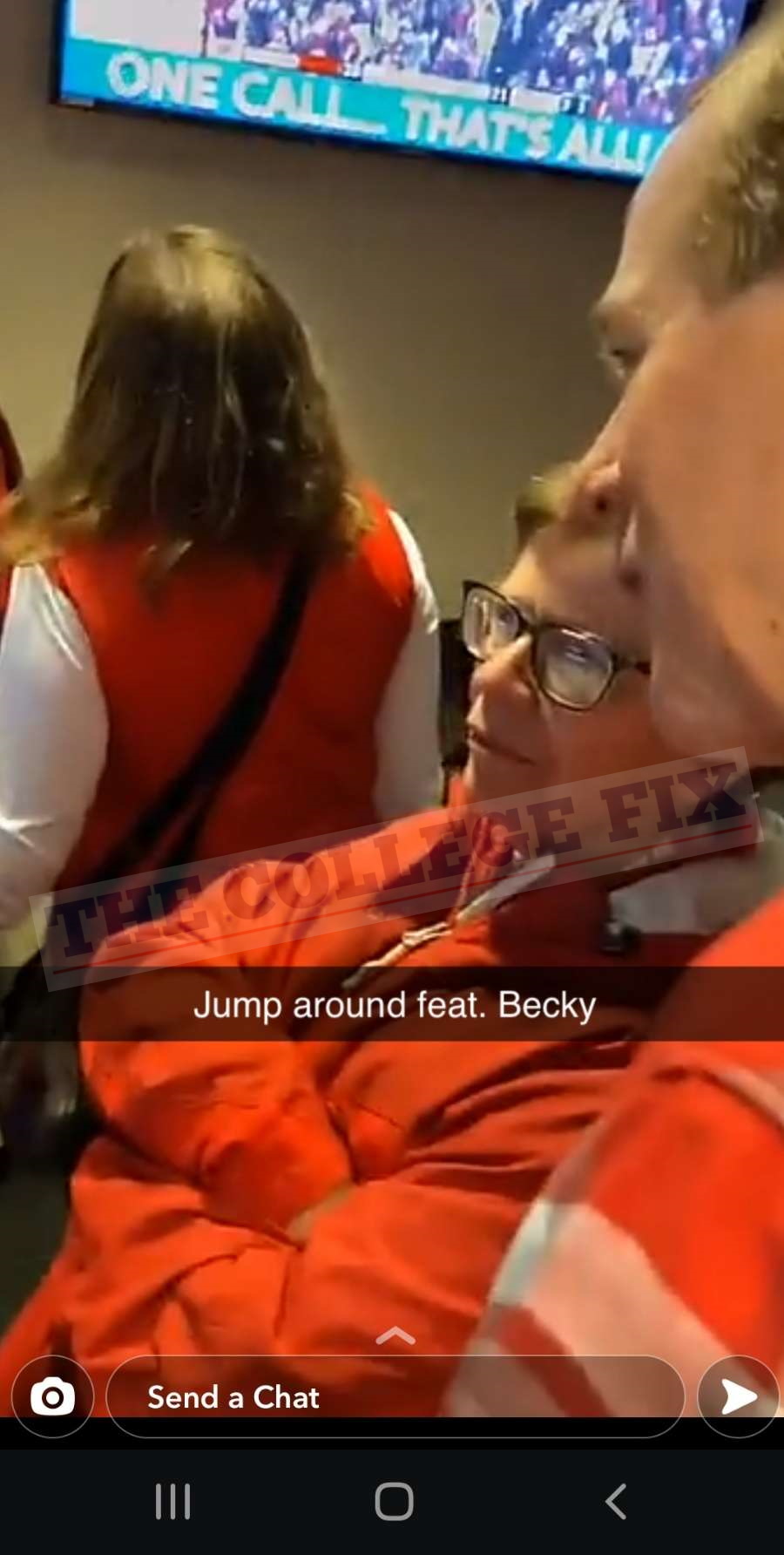 Around" by House of Pain is played over the speakers and the crowd jumps around in the stands, which has been known to register on a seismograph.
(On Tuesday, a day after this article was published, the full video was posted on an Instagram account called "UnmaskUW.")
Not wearing a mask indoors is a direct violation of two campus indoor masking orders, both for Camp Randall Stadium and the university at large.
Asked for comment, a university spokesperson told The College Fix via email on Saturday that "Chancellor Blank supports campus indoor masking policies, including those for indoor spaces in UW Athletics facilities."
"During several instances Saturday, she removed her mask to eat or drink and did not immediately put it back on while talking with campus guests. She regrets the oversight and plans to be more vigilant in the future."
The mask policy was created in August by a "Chancellor Order."
"All students, employees and visitors to campus are required to wear masks when inside campus buildings, regardless of COVID-19 vaccination status," reads the introduction to UW's masking rules.
The only instance in which one would be allowed to remove their face covering indoors would be to consume food: "Masks may be removed while actively eating and drinking but should be promptly put back on when finished."
It is unclear whether or not the period of time in which Blank was unmasked falls under the policy's definition of "prompt."
The Snapchat video shows Blank and others congregating in the skybox. No food or drink is seen in the video or screenshot. Snapchat videos posted to users' stories disappear after 24 hours, but the video found its way to an Instagram account called "UnmaskUW" on Tuesday.
Last month, a Young Americans for Freedom campus event featuring Sen. Ted Cruz was relocated from a campus building to an off-campus location due to seeking a mask exemption.
"Academia's war on conservatives continues," the Texas Republican senator had tweeted in response.
A few days ago, the university extended its indoor masking policy through the new year, citing it as a necessity due to upcoming Thanksgiving travel.
UW has also recently mandated that all employees receive the coronavirus vaccine, consistent with an order from President Joe Biden, which is currently being challenged in federal courts.
Editor's note: This article has been updated to link to the full video of the incident.
ALERT: Check out our new Campus Cancel Culture Database
Like The College Fix on Facebook / Follow us on Twitter