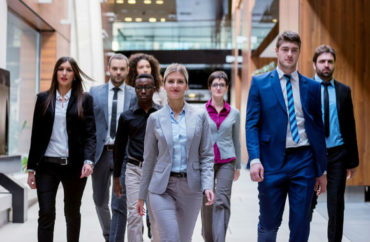 UPDATED
The 'professionals' create the problem, offer the solution, expand their territory
STEUBENVILLE, Ohio – Student and faculty activists sometimes demand that U.S. Immigration and Customs Enforcement officials be barred from campus, or even try to shout them down.
But there's already a group of officials at every college who are "not much different from the local sheriff or agents of ICE," according to a professor who is leaving his school because of official harassment.
Department chairs and deans are surveilling everything their faculty do, creating chilling effects for academic freedom, Duke Divinity School Prof. Paul Griffiths told a conference on the "crisis" in American higher education at Franciscan University of Steubenville Saturday.
As an immigrant from the United Kingdom, Griffiths said he has experience with both real ICE agents and their university brethren who deport inappropriate viewpoints from academia.
MORE: Faculty ask campus cops to 'confront' immigration officers
Another member of the free-speech panel chose a corporate rather than governmental analogy for the threats to viewpoint diversity in the academic: "Social Justice Incorporated."
Not even the election of Donald Trump can stop the influence of "social justice professionals" who are entrenched in public universities, said George Dent, emeritus law professor at Case Western Reserve University and former chairman of the Ohio advisory committee to the U.S. Commission on Civil Rights.
There's one way to rein in these "SJPs," Dent said: Governments must cut funding to universities so that they shut down these academic departments that create problems in order to provide the cure, and then expand.
'Primary job is to protect the institution from legal filings'
Nearly a year ago Griffiths said he would leave Duke Divinity School after 34 years in academia. He was under disciplinary investigation by Duke's SJPs, as Dent would call them, for his internally expressed view that the school's optional diversity training for faculty was a waste of time.
The theology professor, who is leaving Duke when the semester ends in a few weeks, said administrators make clear to faculty that their "primary job is to protect the institution from legal filings."
Griffiths expressed concern that fear is preventing faculty who may not agree with administrators' agenda from speaking up, and "as fear and loathing [for opposing views] become more widespread, so also will the number of those in universities who will not speak their mind."
He also criticized faculty who insert irrelevant material into their courses for ideological purposes, citing an unnamed colleague who offered extra credit in an introductory theology class if students showed they got other people to register to vote. Griffiths called this a "diversion from theology."
But Griffiths (below) also made clear that he doesn't think departments are obligated to hire faculty with far-out views.
"Absolutism on freedom on freedom of speech is nonsense," he said, clarifying that a history department shouldn't entertain a Holocaust denier, nor should a geography department entertain a flat-earther.
MORE: Griffiths to resign after dean punishes him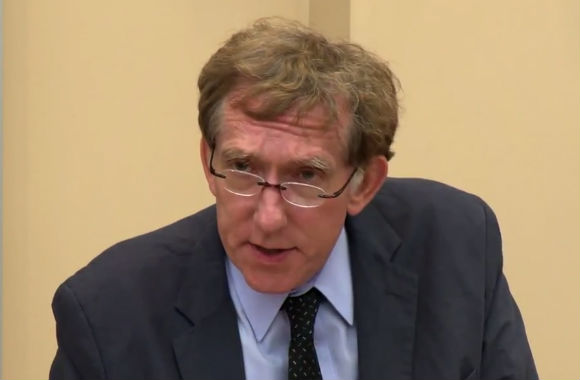 Former law professor Dent explained how Social Justice Incorporated works.
Professors in gender studies and similar departments "create products like diversity trainings, and then create a problem for their products to solve and sell them," Dent said.
The entire focus of SJPs is expanding their reach by by creating more and more problems that they pledge to solve, he said, citing "implicit bias" as an example.
The departments where they hold sway are dangerous to the rest of the academy because SJPs push to either eliminate or "transmogrify" traditional academic disciplines, according to the former law professor.
After labeling scientific knowledge as racist, SJPs demand that alternative classes be offered and taught by their ideological peers, thus expanding the reach of the SJPs, Dent said.
MORE: Professor faces discipline for calling diversity training a waste of time
Telling the audience to "follow the money," he explained that racial preferences pushed in academic departments, primarily STEM fields, create a mismatch that harms minority students.
That leads these students to change their major to programs teeming with SJPs, ensuring that Social Justice Incorporated gets more business, which in turn leads to expansion and more centers and jobs for SJPs, Dent said.
Another way to interrupt this cycle is through public shaming and litigation targeted at colleges that punish viewpoint diversity, said Caleb Dalton, an attorney for the Alliance Defending Freedom's Center for Academic Freedom.
"Today's students are tomorrow's public servants," he said, explaining the numerous challenges facing college students and their ability to express their ideas freely.
He encouraged the victims of SJPs to seek help from the alliance, recounting the nearly 400 victories that its efforts have secured on public campuses.
UPDATE: Because of an incorrect bio in a conference program, the original article misstated George Dent's relationship to the U.S. Commission on Civil Rights. He is the former chairman of its Ohio advisory committee. The article has been amended accordingly.
MORE: Admins let protesters shut down classroom presentation by ICE
IMAGE: dotshock/Shutterstock, Franciscan University of Steubenville
Like The College Fix on Facebook / Follow us on Twitter