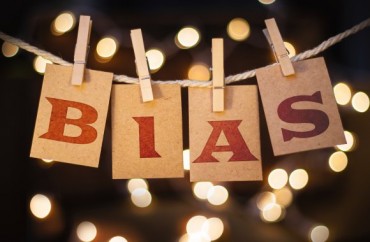 Editor's Note: This is the fourth in a series of articles reporting on 'Where Do We Go From Here: Creating An Intersectional Vision for Radical Social Change,' a diversity conference held June 13-16 at Fairfield University
FAIRFIELD, Conn. – There's a liberal bias in how professors and administrators speak about social justice, a diversity official said at a recent conference devoted to advancing "radical social change" in academia.
"Social change, social justice isn't just for liberals," said Taj Smith, director of Xavier University's Center for Diversity and Inclusion. "There's a little bit of a liberal bias when we talk about social justice."
Smith's remarks came during a presentation titled "Understanding Our Students and Their (In)Ability to Create Change," in which he discussed his experience teaching Intro to Gender & Diversity Studies.
His remarks about the liberal tilt in social justice work came as he talked about a range of common assumptions associated with the topic. Smith said there's a lot of conversation around that idea at liberal-minded campuses but added all people, regardless of their political persuasion, can participate in social justice.
He did not expand upon his remarks or provide examples of social justice efforts that aren't associated with liberalism. In fact, he said his own presentation would be looking at the topic from a liberal perspective.
The majority of Smith's presentation focused on his experience as an adjunct professor in Xavier's social work program, where he teaches a course that touches on the topics of power, privilege and oppression. Most students in the class are white, female heterosexuals, Smith said.
During the presentation, he read excerpts of students' reflections on how the course made them more aware about issues such as privilege, allyship and intersectionality. Smith stressed that institutions must put students in situations where they see structural inequalities first hand.
"We overdo lectures," he said.
Additionally, he lamented that students' main way of social action is street protest.
"They don't know any other model, right, because we haven't shown them any other model … to be honest," said Smith.
He added students often demand changes without having a destination or vision in mind.
When asked by a member of the audience how professors can get students to focus more on systemic change, Smith said he advises students to use their careers to enact change.
He said society needs individuals in every career to do something toward fighting injustice.
MORE: Diversity guru tells campus officials to seek 'collective liberation'
Like The College Fix on Facebook / Follow us on Twitter
IMAGE: Shutterstock