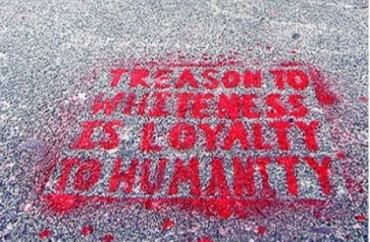 Spokeswoman for the Washington DC Public Schools Hilary Tone got into a bit of hot water this past week after posting on Facebook "If wanting to get rid of something qualifies you to run it, I would like to be Secretary of White Men."
The social media snark was in reference to former Texas Governor Rick Perry being tapped by President-Elect Donald Trump to head the Energy Department. She also posted a similar comment on Twitter.
The Washington Times reports that Tone's tweet was "favorited" by the district deputy chief of school turnaround and performance. Tone reacted by replying "I've been waiting for this fave ALL DAY."
Eventually Tone kind of apologized, but you can almost hear the disdain dripping in it.
Both Tone's Facebook and Twitter accounts are now restricted.
At some point Wednesday morning, Tone apparently changed her tone, because later that day the first post was deleted, and replaced with a new post saying, "hey internet – upon reading my mentions, it occurs to me that my tweet about white men earlier today was in poor taste. My apologies."

DCPS wouldn't tell FOX 5 if Tone is facing any disciplinary action over this. They simply put out this statement:

"The social media posts were said on an employee's personal social media accounts and do not reflect the views of DC Public Schools, which prides itself on being an inclusive organization regardless of race, ethnic background, religion, sex, language, family's income level, or immigration status."
EAGNews.org notes that Tone's Linkedin profile says she's been with DC Schools since May of 2015. Before that she was a visiting fellow at Education Pioneers, which, according to its website, "is on a mission to improve K-12 education for all students, especially low-income students and students of color."
But perhaps most interesting is the fact that she once worked as Education Program Director at Media Matters for America, the David Brock-founded conservative media "watchdog" site.
MORE: Maryland superintendent gets heat for post-election 'anti-white' tweet
MORE: Philly schools ordered to pay over $2 million in anti-white discrimination suit
MORE: Florida science teacher removed from class after alleged anti-white rants
Like The College Fix on Facebook / Follow us on Twitter
IMAGE: Josh Parrish/Flickr