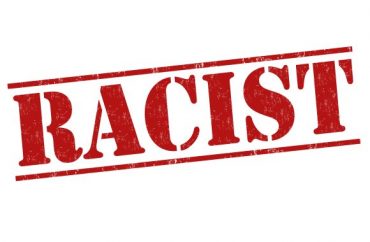 Thank goodness there's a University of Richmond sociology professor out there to help us decide where to further our education. After all, we certainly wouldn't want the university to be racist, right?
Bedelia Nicola Richards, whose research "promotes critical thinking about how institutions of higher education can better work for students, faculty members and staff members from diverse backgrounds," offers up at Inside Higher Ed five questions to ask in order to determine if a college is, well, racially unfit.
While meandering through created terms like "minoritized," you'll find her narrative is pretty much the same, tired racial boilerplate which invokes "acceptable" stereotypes about, naturally, white people.
For example, her second question asks "Whose norms, values and perspectives does the institution consider to be normal or legitimate? Whose does it silence, marginalize or delegitimize?" Richards notes that "white cultural norms dictate what it means to dress and act 'professionally,'" and this professionalism can be "weaponized" — meaning minority faculty are expected to (gasp!) act with "niceness, collegiality and conflict-avoidance."
The professor argues being subjected to so-called (racial) "microaggressions" should act as an "out" for minority faculty from these "weaponized" norms.
Talk about the BOLE.*
Another "oppression" in which whites (specifically, Historically White Institutions or HWIs) engage is "color-blind racism." Although this is a major aspect of Martin Luther King Jr.'s dream, it has for years now been denigrated and reinvented by progressive academics because 1) it allegedly ignores (minority) historical suffering, and 2) identity politics, natch.
We can learn a lot about whom higher education institutions protect by examining whose comfort and well-being is centered within institutional policies, practices and decision-making. It is clear from the campus climate literature, for example, that when faculty members and students of color arrive on historically white campuses, we are often introduced into hostile environments that leave us feeling isolated, marginalized and devalued.

Some institutions address this problem with special programs, organizations or affinity groups where people of color might find community with each other. But those solutions do not address the hostile racial climates that create the need for "racism-free" safe spaces.

In order to protect us, higher education institutions should focus on changing toxic campus environments. Institutional change is not easy and requires multiple intervention points. These interventions could include mandatory racism awareness workshops and policies that spell out consequences for those who behave badly. Institutions that do not have policies in place to deal with discriminatory behaviors are, by default, choosing to protect the potential perpetrators of racist violence instead of its victims. The absence of policies and procedures to address hostile racial climates on HWIs is also what it means to be an unwanted guest on our campuses.
The obvious danger of policies that "spell out consequences for those who behave badly" is that "badly" to liberal academics can be something as innocent as looking at someone the "wrong" way.
And then there's the danger of taking seriously scientifically dubious notions like "microaggressions."
Need it be said that perceptions of feeling "isolated, marginalized and devalued" can vary quite a bit among individuals? Oh, right — progressives don't view people as individuals … only as part of their identified group(s).
*Bigotry of low expectations.
MORE: Profs advised to treat racial microaggressions like assault
MORE: University of Utah launches 'anti-racism task force'
IMAGE: Shutterstock.com
Like The College Fix on Facebook / Follow us on Twitter