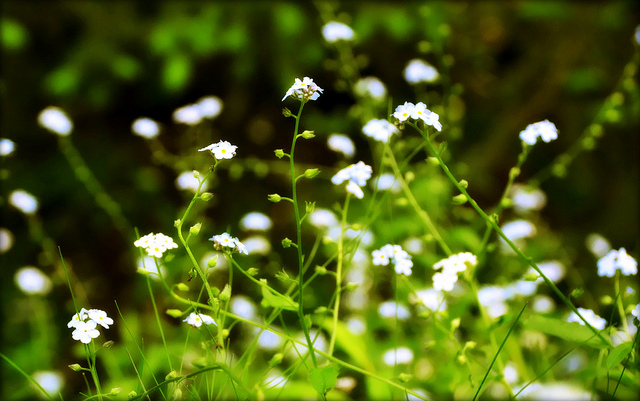 At Yale, there's "Sex Week," during which porn stars are welcomed to campus to demonstrate their craft. At Harvard, there's Munch, a student club for BDSM enthusiasts. At North Carolina State University, there's "Dirty Bingo," replete with school-provided vibrators, dildos and edible underwear.
Those are just a few of the more gratuitous examples of the hypersexualized American university, where the "hook-up culture," about which much ink has been spilled, dominates. But while various campuses' sexual activities have garnered much press, efforts to create a campus culture that encourages an alternative sexual ethics have been largely ignored.
Enter the Anscombe Society. Founded at Princeton University in 2005, the student organization is "dedicated to affirming the importance of the family, marriage, and a proper understanding for the role of sex and sexuality."
Named for prominent twentieth-century philosopher Gertrude Elizabeth Margaret Anscombe (more commonly Elizabeth or G.E.M. Anscombe), whose work vigorously defended traditional sexual ethics, Princeton's Anscombe Society seeks to discourage hookups and offer an alternative view of sexuality than that which currently predominates.
"Unchastity is making people deeply unhappy on campus," says the society's president emeritus Audrey Pollnow ('13).
For those who believe that chastity—a word that has all but disappeared from contemporary discourse about sexuality—can encourage healthier, happier relationships, the Anscombe Society offers an "intellectual advocacy group."
But for those who do not believe that, Anscombe's members are ready to debate.
The organization is devoted to "cultivating an intellectual community" where issues of sexuality can be discussed with seriousness and openness. The society is religiously unaffiliated and politically nonpartisan, and Pollnow says that, while they stake out positions on various hot-button issues (eg. same-sex marriage), members try to avoid heated debates that take the society away from its main mission, which is primarily philosophical and advocacy-oriented.
Despite existing on a campus with some 300 student-led organizations, the Anscombe Society, with ten participating members and 70 students on its mailing list, is a visible presence at Princeton. They regularly team up with Princeton Pro-Life to host events where students have the opportunity to speak to incoming freshman or alumni. Says Pollnow, "It's a chance to let the community see we're active."
The society sponsors a Valentine's Day poster campaign to draw attention to the hook-up culture. They don't go in for scare tactics, says Pollnow;"We like to keep it positive."
She recalls a recent year's poster, which reminded students that "Not everyone is doing it" and included statistics about sexual activity on campus. Pollnow notes that 75 percent of Princeton students have one or no sexual partner in a year. "That is helpful for people to know. It helps people to avoid the social pressures that are often associated with the hook-up culture."
The Anscombe Society also is able to bring speakers once or twice a year. Recently, Dr. Miriam Grossman, a longtime adolescent psychiatrist at UCLA and author of Unprotected: A Campus Psychiatrist Reveals How Political Correctness in Her Profession Endangers Every Student, spoke to students, showing how the medical profession had accepted sexual education practices that failed to provide students with accurate medical information. They have also welcomed to campus Eve Tushnet, a prominent lesbian Catholic journalist and chastity supporter, who writes about homosexuality and the Church.
Members of the Anscombe Society also frequently contribute to the Daily Princetonian, Princeton's newspaper, and participate in or sponsor debates and panels.
Promoting traditional sexual ethics on a university campus can be a dangerous task, but Pollnow says that, with the exception of the occasional hostile comment posted anonymously to one of their Princetonian articles, most people are "respectful and well-intentioned."
Students and faculty who disagree, she says, are often interested in learning more and discussing their differing viewpoints.
"There has definitely been progress in cultivating the seriousness of the discourse," she says, and she notes that an anonymously written series called "Love and Lust in the Bubble: Falling Out of Hooking Up" popped up in the Princetonian during the fall 2012 semester—and it wasn't courtesy of the Anscombe Society. "It gives me great hope to see that sort of thing happening."
Princeton is ground zero for the pushback against the hook-up culture, but its success is spreading. Harvard, MIT, Stanford, and the University of Texas (Austin) all now boast an Anscombe Society, and more are likely to appear—in part because of the Love & Fidelity Network, a national organization dedicated to "building the next generation of leaders for marriage, family, and sexual integrity," whose founder, Cassandra Hough (nee DeBenedetto), co-founded Princeton's Anscombe Society before graduating in 2007.
Princeton's Anscombe members are confident that more can be done to transform the hook-up culture. They hope that the freshman orientation program can include additional information about the oft-neglected emotional and psychological aspects of sex; they would like to see a counselor brought to campus who could provide students interested in abstinence a "safe space"; they are considering the possibility of a "mini-course" that would offer pro-chastity students the opportunity to learn how to discuss chastity in a non-religious context. And, of course, there will be much more.
Over the course of the Anscombe Society's eight years, what has become clear, says Pollnow, is that "there are a lot of people who really do hate the hook-up culture. They hate this atmosphere that pressures them to hook up."
But there is an alternative just a classroom away.
Fix contributor Ian Tuttle is a student at St. John's College.
CLICK HERE to Like The College Fix on Facebook.
IMAGE: BLMiers2/Flickr