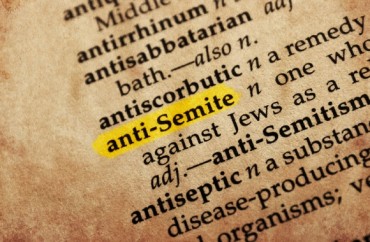 At London University's School of Economics last month, Max Blumenthal was caught on tape praising the terror group Hamas, saying its armed faction, the al-Qassam Brigades, sent an "incredible" message with its attack on Israeli troops at the Nahal Oz military base.
Mr. Blumenthal, the son of Bill and Hillary Clinton confidante Sidney Blumenthal,  allegedly coined the term "JSIL" — the Jewish State in Israel in the Levant — a direct comparison of Israel to the terror organization ISIS/ISIL.
Blumenthal was but one of the subjects clandestinely recorded at various anti-Israel events "where anti-Semitism, demands for the destruction of Israel or naked support for terror were expressed by academics and others at meetings in some of Britain's most prestigious universities," according to The Telegraph.
This comes as the British government has stopped all funding to the charity War on Want, which it says has "sponsored events accused of promoting hatred and violence against Jews."
The charity, whose executive director claims "standing up for the rights of Palestinians fits squarely with our work as a registered charity," has received some 260,000 pounds from the government over the last couple of years. It publicly backed "Israeli Apartheid Week" this past February, and has spent funds for anti-Israel and anti-Semitic speakers, including those peddling insane conspiracy theories.
From the article:
War on Want spent more than £1,000 to bring Sahar Francis, a Palestinian lawyer, to the UK for the London event.

Ms Francis, the head of the Addameer prisoners' rights group, spoke of a "rumour" that Israelis were stealing organs from Palestinian victims of the violence.

"The eyes were looking in a very strange way and this is why the families suspected [Israel] are stealing their [organs]," she said.

"But we cannot confirm, because [in] most cases it was not ending up with [an] autopsy."

War on Want also paid for the accommodation of another speaker, Steven Salaita, an academic who used the event to attack Israel's "tenuous colonial existence" and defend violence, saying: "If we are going to reduce a project of ethnic cleansing, illegal settlement and military occupation to the minuscule chance that a soldier or a settler will be harmed by an act of resistance by the natives, then we forfeit all right to be taken seriously."

Another meeting […] was addressed by Max Blumenthal, a writer who is also the son of Sidney Blumenthal, a past adviser to former President Bill Clinton and now likely Democratic presidential nominee Hillary Clinton.
RELATED: Anti-Israel Prof Loses Job Offer Over Tweets – After School Publicly Defends Him
Describing the Palestinian enclave of Gaza as a penitentiary, Mr Blumenthal said: "There's often prison revolts which take place everywhere, because people are normal. People are normal in the Gaza Strip, and so they take up arms."

He praised a 2014 massacre carried out by "commandos" of Hamas's armed wing, the al-Qassam Brigades, against Nahal Oz, a kibbutz and army base near the Gaza border, saying it was a way for Palestinians to "recover their dignity" and "pop Israel's security bubble".

"With GoPro cameras attached to their helmets, [they] burst into the Israeli base and kill every soldier they encounter in hand-to-hand combat," said Mr Blumenthal.

"The message it sent to young Palestinians in the West Bank, in Jerusalem and abroad, was incredible … You see your people in commando uniforms, bursting into a military base and showing up the occupier." In fact Nahal Oz is within Israel proper and is not occupied territory.
Blumenthal added that "the creation of the Palestinian Authority was 'the greatest achievement of the Israeli occupation,' since it had created an 'apartheid fantasy' of a subjugated Palestinian state that even the South African government could never achieve."
h/t to Noah Pollak.
RELATED: Anti-Semitism, free speech, and progressivism
RELATED: Oberlin 'social justice' professor claims Israel behind 9/11 and ISIS
Like The College Fix on Facebook / Follow us on Twitter
IMAGE: Shutterstock