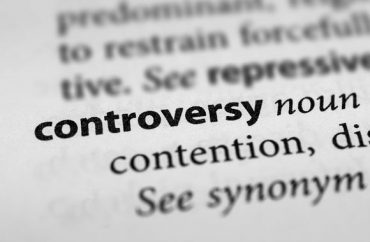 A student commencement speaker at Sonoma State University turned what was supposed to be a celebration of accomplishment into a diatribe against President Trump, the police, and racial injustice in America.
Senior Dee Dee Simpson's poem blasted police violence against against black people, and tore into Fox News and President Trump.
According to The Press Democrat, Simpson "talked about black mothers instructing their children how to behave before police so they 'come home at night,'" and appeared to chide those in attendance who are miffed at Donald Trump, "saying black people have been suffering government abuses for decades."
"My people live in places you wouldn't drive through in an armored truck," Simpson told those assembled.
Numerous audience members weren't very happy at the invective.
Graduating senior Kim Baptista said that although she was sympathetic to Simpson's point of view, "the venue in which it was delivered was wrong."
"People were taken aback," she said. "Here it was supposed to be a celebratory time. And you're up there wagging your finger at us."
She wasn't the only one upset. From the article:
Cara Freedman was outraged. The San Diego parent, who sat on the lawn waiting for her daughter, Alexa Grossman, to graduate, said she looked around to see people shaking their heads after Simpson "dropped the F-bomb."

"We were shocked," Freedman said Tuesday in an interview. "I'm still a little bit shocked. What kind of school is this? Who in the world would allow this to take place?"

Freedman and her ex-husband, Marc Grossman, also of San Diego, each fired off angry emails to [Sonoma President Judy] Sakaki, who listened to Simpson's poem from a few feet away. University officials said the two parents' complaints were among four or five received to date.

"How could you allow anyone to give a hate speech like that?" Grossman wrote. "You should be ashamed of yourself. There were kids in the audience."

Sakaki did not respond Wednesday to a either a request for comment through the school's interim communications director or a message left on her cellphone. She was in Long Beach at the California State University Board of Trustees meeting where she received the California State Student Association President of the Year award.
Sakaki did apologize to Grossman in an email stating "While a university should include and allow for all kinds of voices and perspectives, and while this individual student is among our accomplished poets, having her offer this particular piece at the Arts and Humanities commencement was a mistake.
"It simply should not have happened."
On Facebook, a gent named Eric McGuckin took issue with Sakaki's apology and drafted a response to it on behalf of Sonoma "students, alumni, instructors, and staff":
MORE: Univ. of Delaware commencement speaker: America remains an unjust, racist country
MORE: Bill Clinton pal compares immigration enforcement to Jim Crow in commencement speech
Like The College Fix on Facebook / Follow us on Twitter
IMAGE: Shutterstock