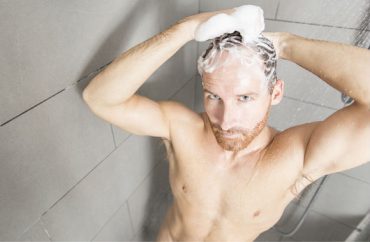 No public statement on its website
Alpha Chi Omega has officially allowed men who identify as women to join its sorority chapters as of last month, and now the individual chapters are sorting it out.
Some of them are excited to let these new people in, like the University of Minnesota's chapter, but may be going a little overboard in their enthusiasm.
Minnesota Daily reports:
Alex Hansen, president of the University's Alpha Chi Omega chapter, said the local chapter was notified of the change on Feb. 17.

Hansen said chapter members are excited for, and supportive of, the change. …

Melissa Medved, an Alpha Chi Omega member, said she thinks the current political climate pressed the sorority to change their stance on who can be members. "It pushed Alpha Chi to prove that we are really inclusive and empowering to our women."

Medved said the group wants to include all women. "A transgender woman is just as much of a woman as I am," she said.
MORE: Sorority's domestic-violence fundraiser canceled, it's 'transphobic'
Why even have men and women in separate organizations?
Medved added that greek life can be perceived negatively as a conservative, homogeneous community and that this change is a step away from the stereotype.

"I think it would be really cool for greek life as a whole to accept the people who are identifying as one way or the other," she said.
The national organization has been fielding criticism from some alumnae on its Facebook page for the transgender change.
It does not appear to have posted any public statement on the change; Total Sorority Move reported that its change letter went directly to members.
The word "transgender" does not appear on Alpha Chi Omega's website. Neither does the word "inclusive" (its euphemism) in that context.
MORE: No 'sensationalizing' transgender celebrities in your Halloween costume
The only mention appears to be a short video with its president on its social media accounts.
A message from National President Angela Costley Harris on Alpha Chi Omega's inclusive position. #AXO https://t.co/sZx5Ej6Qvw

— Alpha Chi Omega (@AlphaChiOmegaHQ) February 17, 2017
In the letter to individual members, posted by Total Sorority Move, President Angela Harris said AXO would be failing its mission if it were not "inclusive of all who live and identify as women."
The national organization was responding to chapters that "sought guidance about transgender women who have expressed interest in joining" AXO, though Harris also hinted it was afraid of a lawsuit:
These inquiries were not made out of fear or obligation; they were born from our sisters' sincere desire to create a sorority experience that more fully reflects the realities of today's women, in today's world. This announcement is about meeting our collegians where they are and responding to their calls for inclusion.
The veiled threat to sisters who are not comfortable with anatomical men living in their homes is "get out":
We recognize that for some of those 230,000 sisters, embracing this position means adopting a new mindset.
Read the Daily and Total Sorority Move stories.
MORE: Women's college students want transgender nonwhite president
Like The College Fix on Facebook / Follow us on Twitter
IMAGE: Lopolo/Shutterstock