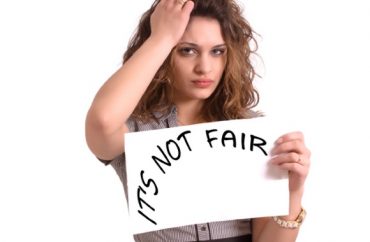 The Women's World Cup brought back to life the tired canard that those with two X chromosomes deserve the same pay and recognition as those born with and X and Y.
Loudmouth US Women's Soccer Team captain Megan Rapinoe and others got people yammering about the "unfairness" of their situation: The team's performances (two Women's World Cup championships in the last four years, three finals appearances in the last eight) far outclass the accomplishments of the US Men's Team.
The men didn't even make the last World Cup, after all.
However, if you go beyond the superficiality (as few media outlets did), you'll discover that the men's team still rakes in a lot more cash than the women's squad, the (men's) World Cup brings in way more money than the Women's World Cup, and men's teams around the world are much more competitive (recall the US women's first game in the last Women's Cup — they destroyed Thailand 13-0; you don't see this sort of lopsidedness in the World Cup).
Lastly, if it isn't obvious, the men are much better players than the women. If you don't doubt that, check it: Rapinoe and company got beat by a bunch of male middle schoolers.
Needless to say, facts don't matter to some, including USC student Jordan Mickle. In a Daily Trojan op-ed, Mickle blasts the alleged "mistreatment" of female athletes, and calls pay differences "outrageous."
Why, Mickle asks, does the NBA's New Jersey Nets still draw large numbers of spectators despite their poor record, while the Los Angeles Sparks, winner of three WNBA titles, struggle to bring in fans?
"Where is their reward?" she wonders. "Why don't they get paid for their effort and hard work?
The WNBA has been begging for coverage since it began in 1997. The league has faced economic and social setbacks that have discouraged some women from becoming professional athletes. This is unfair, given the fact that women and men both play at an exemplary level and should be treated the same by all, including sports reporters and athletic audiences. The same goes for USC students because the same lack of coverage exists on campus. Women's teams continue to excel in tournaments and championships, yet they still struggle to attract an audience.
And … did you know that USC's women's water polo team has won six national championships? "Yet," Mickle notes, "attendance remains very low."  (*Sigh* Come on now. IT'S WATER POLO!!!)
Here's the deal: The Sparks, like the US Women's Soccer Team, are getting paid and do get rewarded — according to basic economic principles. Women's sports' "exemplary levels" do not match those of men's sports. After all, women's tennis matches are the best of three sets while men's are the best of five. Women play from the red tees in golf. Etcetera.
As such, guess which "exemplary level" people prefer to watch?
Progressives are supposed to belong to the "party of science," but in addition to ignoring simple economics, they would have us eschew basic human nature (our preference for the best possible competition) as well as fundamental differences in human biology. (We've witnessed plenty of that already in debates about transgenders and gender identity.)
The bottom line is, like it or not, men are stronger and faster. This fact makes men's sporting events more enjoyable, period. Perhaps, one day, if a Bernie Sandersesque socialist utopia comes to America, folks like Mickle can mandate attendance at women's sporting events … and if you don't cheer wildly you'll be sent off to sensitivity training.
MORE: Preferring men's sports to women's is indicative of a 'societal, cultural bias'
MORE: Trans prof: Excluding men from women's sports akin to excluding blacks
IMAGE: Shutterstock.com
Like The College Fix on Facebook / Follow us on Twitter