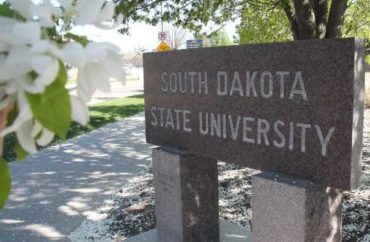 South Dakota state technical schools offer high-income majors
South Dakota's public university system provides the best rate of return on investment among all 50 state systems, according to a rubric released late last year by the Foundation for Research on Equal Opportunity think tank.
A degree from one of South Dakota's public colleges will result in a lifetime income boost of $217,000, after taking into account the cost of tuition and any foregone earnings, according to the foundation's findings. The national median ROI for state college systems is $118,000, nearly half the ROI for a South Dakota institution.
South Dakota's high ROI is in part due to its "high-quality technical schools," such as Lake Area Technical College, which offer associate degrees that lead to jobs with high incomes, such as vehicle maintenance and repair, with an ROI of $333,950, and agricultural business and management, with an ROI of $276,278, a foundation news release stated.
The South Dakota School of Mines and Technology also offers a bachelor's degree in mechanical engineering with an ROI of $618,994.
The foundation found that the ROI of a college degree varies greatly by major or area of study. For this reason, South Dakota's high ROI ranking is tied to the frequency of career-oriented degrees that it offers in fields of substantial labor demand, such as agribusiness and engineering.
Traditional public four-year schools such as the University of South Dakota and South Dakota State University also offer many high-return degrees in subjects including nursing, engineering and biology. Unusual among public university systems, South Dakota's flagship university is rivaled by other high-quality institutions in the state, the foundation determined.
Ian Fury, spokesperson for South Dakota Governor Kristi Noem, did not respond to a request for comment from The College Fix.
Preston Cooper, a research fellow with the foundation, stated that he defined ROI "as the amount by which a degree or certificate is expected to increase the typical student's lifetime earnings, minus the cost of in-state tuition and time spent out of the labor force. The estimates of ROI presented in this report also adjust for the risk that some students will not complete their education."
Cooper did not respond to a request for comment from The College Fix.
Other state public university systems with high ROI include Iowa, Minnesota, Kansas, and Pennsylvania. On the flipside, the states with the lowest value public universities include Hawaii, Montana, Louisiana, Connecticut, and New Mexico.
Cooper stated that policymakers in the lower-performing states can take steps to better the ROI of their public university systems.
One solution he proposed is to link the state funding that universities receive to the students' post-graduate earnings.
"If colleges increase student earnings, they get paid more. This creates a powerful incentive to focus on high-value programs, and deemphasize those that do not show a return on investment," he wrote.
MORE: A law degree is one of the worst academic investments: study
IMAGE: South Dakota State University/Facebook
Like The College Fix on Facebook / Follow us on Twitter