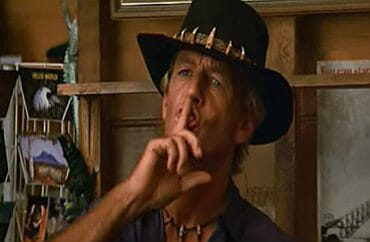 Southern New Hampshire University has fired an adjunct professor who had insisted to a student that Australia is not … a country.
Not only had the prof doubled down on this ridiculous belief, but she failed the student in question, Ashley Arnold, who was taking the class online.
Arnold's tale, originally featured at BuzzFeed, details how the class assignment involved comparing a social norm in the US to that in another country. Arnold chose to look at social media use Down Under vs. here in the USA, but was soon rebuffed by the unidentified-at-Arnold's-request instructor.
"Australia is a continent; not a country," the prof told Arnold, and gave her multiple zeroes on the assignment.
In disbelief, Arnold asked "With her education levels, her expertise, who wouldn't know Australia is a country?" If she's hesitating or questioning that, why wouldn't she just Google that herself?"
Even after an email to the prof providing, y'know, evidence that Australia is not only a continent but a country, the adjunct remained firm:
I will gladly re-examine your week 2 milestone project report.

But before I do I want you to understand that any error in a project can invalidate the entire research project.

Research is like dominoes, if you accidentally knock over one piece the entire set will also fall.

Australia is a continent; it is not a country. That error made it nearly impossible for you to accurately complete your week 2 research outline correctly.

As I mentioned above I will look over your week two paper once again and see if you earned more credits than I gave you.
After another evidence-filled email, the prof then agreed to do "some independent research on the continent/country issue" and to take a second look at Arnold's assignment.
Arnold ended up with a "B+."
According to the Union Leader, Southern New Hampshire has since relieved the adjunct of her teaching duties.
Lauren Keane, assistant vice president of communications for the Manchester-based university, acknowledged that a story about what happened to SNHU online student Ashley Arnold […] is true.

Keane said SNHU is not identifying the professor involved, "at the student's request." She said the teacher "does not live in New Hampshire and does not work on campus." …

"Following an investigation, we have replaced the instructor as we strive to adhere to the highest standards of integrity and accuracy in educating our students," Keane said in an email.

"We deeply regret the interaction between our professor and our student and have apologized to the student and refunded her for the class," she wrote.
We deeply regret the interaction between our professor & our student. We have apologized to Ashley, replaced the instructor, & are reimbursing her tuition for the course. To our friends in Australia, we know that you are a country & a continent, best of luck in the Olympic games!

— SNHU (@SNHU) February 9, 2018
Read the BuzzFeed and Union Leader articles.
MORE: For diversity, Aussie college offers scholarship to men; females outraged
IMAGE: YouTube
Like The College Fix on Facebook / Follow us on Twitter