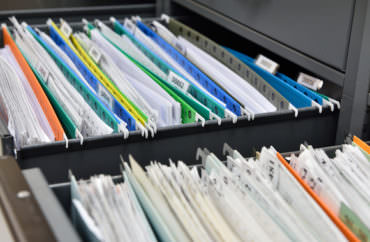 University justifies record-keeping practice by citing unclear state law
Southern Oregon University students who are cleared of sexual misconduct at the school do not have the accusation immediately expunged from their record.
The public university keeps a record of all accused students, not just those "found responsible," for several years, an administrator confirmed to The College Fix.
Students are given the option of naming the person they are accusing on the sexual misconduct and equal opportunity report form: "This is not required but if you would like to leave a name we will keep it on file."
"If a respondent to a complaint is found not responsible, the record is retained for five years," Jody Waters, associate provost and director of graduate studies, told The College Fix via email.
Waters referred The Fix to Oregon Administrative Rule (OAR) 166-475-0110 (37), which governs Oregon public universities' retention of records.
That administrative rule covers "violations of student conduct code and policies." It mandates that records involving "suspension, unresolved incidents of academic misconduct and all other student conduct files" be destroyed after five years, the same length of time for which Southern Oregon University keeps innocent students' names on file.
It is unclear if "all other student conduct files" as referenced by the Oregon state rule encompasses students who are accused of sexual misconduct but who are found not responsible. The Oregon Secretary of State's office said that it is not involved in the school's policy making or analysis when asked for comment by The Fix.
The College Fix reached out to Arnold Law firm in Oregon, which specializes in sex crime defense, but it did not respond for comment. The ACLU and American College of Trial Lawyers, which has called for more due process in campus sexual assault proceedings, also did not respond to repeated inquiries from The Fix.
Andrew Miltenberg, an attorney with the New York-based law firm Nesenoff & Miltenberg who was described by Newsweek as the "go-to attorney for students accused of sexual assault," called the university's recordkeeping policy "unusual" and "highly prejudicial."
Being found not responsible for sexual misconduct is "not an unresolved incident of academic misconduct," Miltenberg pointed out in a phone conversation with The Fix. "It's prejudicial to retain a student's name on file if they are found not responsible."
Most universities that Miltenberg has dealt with, he told The Fix, do not follow such administrative practices.
"It would certainly compromise a student's future," Miltenberg said, "if over the next five years a student's academic record maintains such a mark." Such schools, he said, are engaging in "risk management" at the cost of students' reputations.
The Fix also reached out to the National Association of College and University Attorneys for comment on the policy.
"Southern Oregon University is one of NACUA's member institutions," said Craig Alexander, a spokesman for the organization. "We can't comment on a matter involving one of our member institutions."
Universities continue to grapple with how to best handle sexual misconduct investigations.
Education Secretary Betsy Devos* recently rescinded Obama administration guidance on investigating campus sexual misconduct allegations last month, arguing that those "Dear Colleague" letters did not treat all students fairly.
The department then issued a question-and-answer document in its place while it conducts a review of Title IX compliance.
MORE: U. Delaware sexual misconduct, non-discrimination policies fall short in 'procedural safeguards'
IMAGE: Shutterstock
Like The College Fix on Facebook / Follow us on Twitter