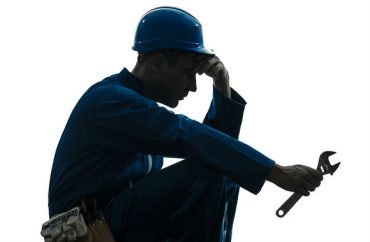 An Illinois community college announced it will be receiving two grants totaling $1.4 million to address equity in the trades.
Southwestern Illinois College, which serves the area near East St. Louis, has said they will use the grant to provide a stipend to students who complete a certificate program and secure employment.
"We are excited to have another year to work with this population of students and help them change their lives," said Leonard "Gary" Cruise, East St. Louis Higher Education Center Program Outreach Coordinator/Site Administrator in a statement released by the school. "This grant has provided a chance for those who want to take charge of the direction that will push their families into a new start. All of the students who have participated in our programs have been very thankful."
The school received a $1.4 million Workforce Equity Initiative grant in 2020 and a $1.2 million grant in 2021 to "develop employment training programs to assist minorities in underserved communities."
According to the school, since 2019, 130 students have received credentials, which means the State of Illinois has spent $20,000 on equity grants for every student that has graduated during that time.
The school offers certificates in welding, food service, forklift training, heating and ventilation, air conditioning and refrigeration, phlebotomy, and practical nursing.
"This is an amazing opportunity to continue to make an impact in our local communities through the implementation of our Workforce Equity programming," said Scott Queener, Ph.D., Director of Enrollment Development and Campus Operations. "The additional funding allows us to continue to offer specialized educational training that targets the current employment gaps in our workforce. As a result of this grant, we are able to expand our educational programs this year."
In a statement, the school said the award is part of an $22.8 million Illinois Community College Board grant to 18 community colleges throughout the state that serve African American and other minority populations.
According to a 2020 report by the Illinois Department of Labor, four percent of apprentices in the state are women and 29 percent are people of color.
ALERT: Check out our new Campus Cancel Culture Database!
IMAGE: ostill/Shutterstock
Like The College Fix on Facebook / Follow us on Twitter