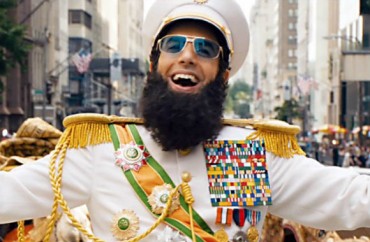 School hosts apologist for the Venezuelan government regime
A California liberal arts college recently hosted and promoted a speaker from the Venezuelan government, in the process "whitewashing the [Venezuelan] ruling regime's extensive human rights abuses," according to a student newspaper.
At Scripps College in Claremont, California this week, Antonio Cordero, the Consul General of Venezuelan president Nicholas Maduro, participated a series of talks about the country's government that The Claremont Independent claims "valorize[s] that country's totalitarian regime."
A flyer for one speaking event, obtained by The Independent, list Cordero as taking part in a forum titled "In Search of the Truth in Today's Venezuela." The flyer claims that "experts believe [Venezuela's] to be the most transparent [electoral system] in the world."
This claim, according to The Independent, dismisses "without providing evidence, documentation by human rights organizations and international media of massive irregularities in both the Maduro-backed July vote for a constitutional assembly and the regional elections held in the middle of this month."
The Organization of American States recently "declared Venezuela's recent gubernatorial elections to be illegitimate, citing a series of irregularities including the lack of independent poll observers."
Another flyer advertises recent political violence in Venezuela on a "former rightwing governor," though, as The Independent points out, "Maduro's government… gunned down more than 120 protesters between late March and July" of this year.
The flyer also recasts Maduro's systematic imprisonment of political opponents as an effort "to bring criminal charges against opposition leaders who promote lynchings in street violence," and mimics the Venezuelan leader's unfounded claim that the U.S. "has moved to set up a rightwing government in exile."

Maduro's new government, the flyer assures, is considering "a host of new rights for the majority … in the course of a constitutional convention whose deliberations reach every corner of Venezuela."

None of the events will discuss the triple-digit inflation and massive foodand drug shortages that have pushed the country's people to the brink, or the hundreds of opposition leaders imprisoned by the Maduro regime on false charges
The European Union this week awarded the "democratic opposition and political prisoners in Venezuela" with the EU's Sakharov Prize for human rights due to "the courage of students and politicians fighting for freedom in the face of a repressive government."
Read The Independent's report here. 
MORE: Chilean Anarchists Teach Anti-Capitalist Tactics To American Students
Like The College Fix on Facebook / Follow us on Twitter