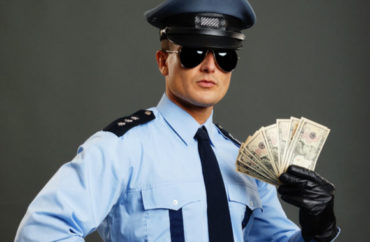 Small protest, lots of cops
Students groups are likely to pay higher security fees to host speakers at Cornell University under a new campus policy, a civil-liberties group is warning.
In spite of the new "fixed price" system, campus police will ultimately decide how much to charge students, based in part on the expected reaction to the speech at their events, according to a spring letter to "Student Leaders & Advisors" from two Cornell officials.
A Cornell student obtained the letter after being surprised how many police officers were stationed at a campus event featuring former Vice President Dick Cheney, despite the fact that the protest was small and peaceful.
"If CUPD decides that a certain speaker has controversial ideas and is likely to spark protests, they will impose higher fees" that student groups may not be able to pay, student Ben Lee wrote for the Foundation for Individual Rights in Education, where he is interning.
"The fees serve as financial roadblocks that will prevent students from inviting speakers who may otherwise provide the campus with opportunities for valuable discussion," Lee said.
An administration spokesperson told The College Fix that the policy hasn't changed so much as been made "transparent and predictable" for student groups.
MORE: UW ends security fees (for now) to end litigation
In light of a new @Cornell security fees policy going into effect this fall, FIRE intern Ben Lee asks, "How can Cornell's students practice free inquiry if our speech is taxed?"https://t.co/jBQT5Fbt4r

— FIRE (@TheFIREorg) July 12, 2018
Professor says 'only conservative and non-liberal speech will be penalized'
Student groups may want to consider how much negative reaction a potential speaker might draw before inviting that person, judging by the letter from Mary Beth Grant, senior associate dean of students, and Joe Scaffido, director of campus activities.
They serve as co-chairs of the Events Management Planning Team and make clear that campus police will assess the content of speech in deciding how much to charge. The letter gives the example of an event with "a politician or other type of dignitary and some audience members [who] might be outspoken critics."
The officials call CUPD "the experts" and require event hosts to meet with the department at least three weeks before the event, regardless of how small or noncontroversial their event may be. Events that didn't previously require registration forms also now need one:
The Cornell Police, not past history and not the speaker, makes the decision about security needs.

Organizers must sign a contract for security and pay the security price no later than 1 week prior to the event.

Failure to meet these deadlines will result in the event being cancelled at Cornell University. 
MORE: Columbia sticks students with huge security fees after events approved
The letter says without elaborating that "new protocols" will "ensure the speaker may be heard," and that "designated protest spaces" will let protesters "be heard. More speech; more safety."
"At the request of students," the school will provide a price chart that gives estimates for security fees based on venue size, "type of activity and overall risk," Grant and Scaffido say, but police can give different estimates.
The revision seems intended to discourage student groups from inviting speakers of the sort that drew violent protests and property destruction at the University of California-Berkeley 18 months ago. Eight months later, the university spent $800,000 on security for the canceled "Free Speech Week" featuring anti-feminist provocateur Milo Yiannopoulos.
Cornell will only pick up the first $1,000 in extra costs if "something does not go to plan and the costs are higher than predicted," the letter says. The student hosts will be responsible for the rest.
Cornell Law Prof. William Jacobson (below) told The Fix that the "reality" under this new policy "is that only conservative and non-liberal speech will be penalized" when disruptions are threatened.
The conservative professor, who has criticized the university for "lack of political diversity on the faculty" and an alleged sham prosecution of a student, wrote in an email that "liberal and leftist speakers almost never are disrupted, while conservative speakers have faced repeated disruption."
The university should not impose higher fees on supposedly controversial speakers, which will "impose a burden on unpopular speech on campus," Jacobson said.
MORE: Conservative students sue UMinn for 'total discretionary power'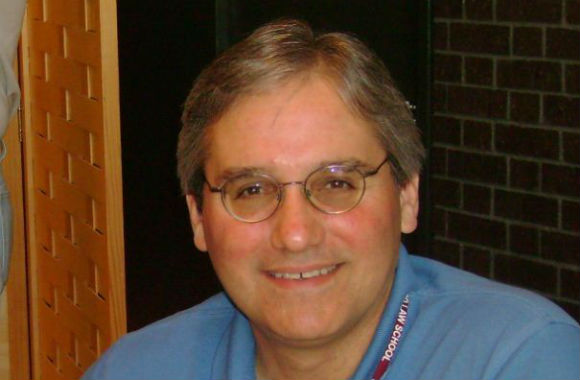 'Speech tariffs'
This spring's Cheney event, hosted by the Cornell College Republicans, drew "twenty at most" protesters who simply "played music, chanted 'Palestine will be free,' and raised painted signs," student Lee wrote in his post for FIRE.
He contrasted the actual protest with weeks of rumors that "large, organized protests" would materialize. There were almost as many police as protesters, Lee estimated: "two at the front door, four in the lobby, four along the hallway, and many more inside the auditorium itself" (below).
Cornell is essentially passing through security costs based on "the possibility of demonstrations," Lee said. He characterized the new fee structure as "speech tariffs" that encourage the heckler's veto, in which a protester can restrict the invited speaker's expression by interrupting it repeatedly.
Lee told The Fix in an email he plans to organize "information campaigns" and "some meetings" about the security fees when he returns in the fall:
Once the policy is published publicly by the university, I will begin trying to set up meetings with administration and student government members in order to create a dialogue on campus about this issue and get the university to take action to affirm their commitment to free speech on campus.
Asked if the student government can influence the policy development, he said "their voice and advocacy is important when it comes to working with the administration to affect change."
Lee couldn't predict how likely the policy was to be changed in response to opposition. He said critics of the new policy will see "how interested [student leaders] are in the push for free speech once the next term begins in the fall."
MORE: University demands $28k security fee for viewpoint diversity event
Meanwhile I thought I would share with you guys my hero of the Day:

Dick Cheney is a WAR CRIMINAL 👏🏾He should be behind bars not speaking to students at @Cornell! @Cornell what are you doing allowing this war criminal on your campus?? pic.twitter.com/aTKqqZyHB7

— Tato Kay (@tato_kay) May 4, 2018
'Longstanding practice' for students to share 'practical costs'
The Fix asked the administration how it plans to answer concerns that this policy will end up restricting speech and encouraging students to get their opponents' events canceled by making them too expensive to host.
John Carberry, senior director of media relations, wrote in an email that the university is "committed to free speech" but has a "responsibility" to consider safety and "ongoing operation of research and education activities on campus":
Sometimes ensuring both free speech and campus safety comes with practical costs that, to be fair to all students, should be shared by the university and the sponsoring organization creating the event. That's been longstanding practice at Cornell, and these new guidelines are designed solely to make that practice transparent and predictable.
He reiterated after a followup request that "longstanding" policy requires student organizations to "share safety costs for some events."
MORE: UMiami agrees to cover security fees for Charles Murray
IMAGES: Peter Lang/Shutterstock, WilliamJacobson.com
Like The College Fix on Facebook / Follow us on Twitter