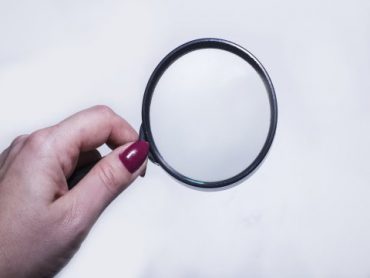 Earlier this month, St. Joseph University's David Parry came under the microscope when Campus Reform obtained a recording of a lecture in which he stated (among other things) that he was not "sympathetic to the white voters who make over $50,000 a year" who pulled the lever for Donald Trump on Election Day.
"Those people I am not sympathetic to, and I do not believe that you have to open your heart to them," the chair of the Communication Studies Department said.
"If you are a person of color in this room, if you are a woman in this room, you do not have to open your heart to them," adding that Mr. Trump's election victory "was an intentional dehumanization of marginalized populations."
"Let's be clear: this is violence," Parry continued. "People are going to die because of what happened."
Fox News picked up on the story a couple of weeks later when Jesse Watters journeyed to St. Joe's to talk to Parry and ask students about the prof's remarks.
Fast forward to a few days ago: The editor-in-chief of the student newspaper The Hawk, Ana Faguy, penned an op-ed titled "Correcting the Narrative" in which she contends that the recording used by Campus Reform (and subsequently Fox News) was "heavily edited" and that "new evidence reveals deceptive report[ing]":
The Hawk confirmed the recording posted on the website was heavily edited, cutting sentences that provide context, changing the order of Parry's words, and removing applause from those in the room. In the full recording, Parry speaks for at least eight minutes. The altered version runs for two minutes and 30 seconds. …

Parry told The Hawk that one of the missing components of the story, besides the fact that he was not delivering a classroom lecture, is the 90-minute dialogue he had with students after his remarks. Also missing, he said, was the context of his remarks, which included his "deep sympathy" for "people in communities who are suffering under economic disparity."
Faguy also points to what the St. Joe's Student Handbook says regarding clandestine recordings:
The Student Handbook prohibits "making, distributing, or publishing a media recording of any person without that person's consent and/or prior knowledge (e.g., audio, picture, video, Google Glass)," said Cary Anderson, Ed.D., vice president of Student Life and Associate Provost in an e-mail. "We are not specific to the venue of the recording. Each incident is fact specific and would be judged on the facts."
The College Fix reached out to Ms. Faguy a few days ago asking her to elaborate on the evidence that the Parry recording was doctored, as well as who did the doctoring. She has not replied.
The Fix also contacted Campus Reform's Anthony Gockowski, author of the original story about Professor Parry's comments, for his reaction to Faguy's op-ed. His response:
It speaks volumes that Professor Parry has refused to answer any questions from both Campus Reform and Fox News about the recording. He's been given more opportunity to explain himself and defend his views than most are, yet he refuses to speak because he knows what he said is indefensible. It is beyond absurd to suggest that Campus Reform "changed the order of his words" or removed applause from the recording, both of which would be a waste of time. Any reasonable person can listen to the recording and discern that he undoubtedly said the things he said, which he hasn't denied. If there's any context that is missing, he clearly doesn't want anyone to know about it.
Faguy ends her piece by noting Professor Parry "concluded the resulting rhetoric was damaging to public discourse," but that it is now "time to go forward."
Read Faguy's full op-ed and original Campus Reform article.
MORE: OC Register declares war on college that booted student for recording prof's anti-Trump rant
MORE: College rescinds suspension of student who recorded professor's anti-Trump rant
Like The College Fix on Facebook / Follow us on Twitter
IMAGE: Shutterstock