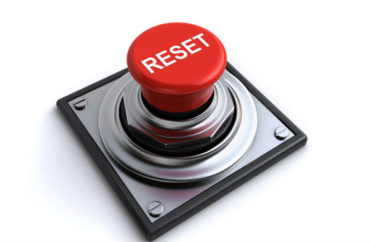 New rationales offered for women-only hours
After The College Fix published an article on Stanford University's women-only hours for a workout space on campus, the administration finally responded to our questions.
The publicity seems to have convinced Stanford to give the same treatment to men, though the university has yet to respond to followup questions from The Fix asking for clarification.
Spokesperson EJ Miranda told The Fix Feb. 23 that he disagreed with the characterization of the women-only hours as Stanford having "banned men from a gym."
The university only opened "one additional studio" in a large recreational complex "to focus on weight lifting for women," following "a survey and feedback that some women and members of the transgender community were not comfortable lifting weights in Stanford's facilities due to religion, privacy and feeling pressured to hurry," Miranda wrote in an email. He specified that none of the equipment was removed from other rooms.
The reason men didn't get their own special hours was because the recreation department didn't get "survey data or feedback indicating that men were not comfortable exercising in Stanford's existing recreation facilities," Miranda wrote:
However, after Stanford received a complaint from one male student on Tuesday [Feb. 20], the recreation department decided to open up the same space for an equal number of hours focusing on weight lifting for men. In addition, all community members may drop in any time the studio is open (regardless of gender focus). No one is being banned because of gender.

It is unfortunate that in an effort to ensure the well-being of all community members in response to raised concerns, an initial solution to ensure that women and members of the transgender community felt comfortable working out generated a concern of exclusion. The recreation department will evaluate the usefulness to Stanford community members of opening up this studio space for drop-ins.
The Fix sent Miranda several followup questions Feb. 28, to which he has yet to respond.
They include why Miranda mentioned "religion" and "feeling pressured to hurry" as reasons for the women-only hours, when those were not mentioned on the Women's Only Training page before it was removed. The Fix requested anonymized survey responses or a summary of the responses to see what respondents said.
The Fix also asked for clarification whether Stanford is making all training spaces open to anyone at any time, regardless of their gender, given Miranda's language about "focus" and "the studio," which apparently refers to the space set aside for self-identified women four hours a week. The Fix asked why Stanford didn't initially describe the women-only hours as "focused" on women if it didn't intend to literally ban men.
Finally, Miranda has not responded to the devil's-advocate argument that Stanford would never ban black people from a workout space if they made white people uncomfortable, or that the university would never deny that white-only hours amount to a "ban" on black people.
MORE: Stanford bans men from workout space to protect women
IMAGE: dslaven/Shutterstock
Like The College Fix on Facebook / Follow us on Twitter