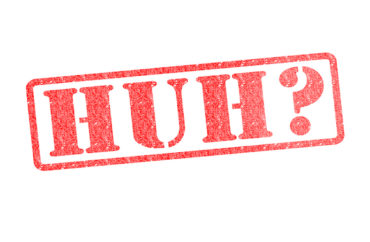 Stanford University is advising students involved with the campus Federalist Society to "reach out" to the law school's diversity dean and others who had helped shut down the group's recent event with a federal judge.
According to The Washington Free Beacon, Federalist Society leaders received an email from acting Dean of Students Jeanne Merino noting various "safety and mental health" support resources for those affected by the raucous March 9 event featuring Fifth Circuit Judge Kyle Duncan.
Stupefyingly, DEI Dean Tirien Steinbach was listed among those resources. Steinbach, in a seeming attempt to settle things down between Duncan and the protesters at the beginning of the judge's talk, ended up making things worse as she read from contradiction-filled prepared remarks.
"Is the juice worth the squeeze?" Steinbach asked Duncan, a cute metaphor contrasting free speech rights to the potential harm students could suffer from the judge's words. She proceeded to note the importance of the First Amendment, but then pondered if Stanford should "reconsider" its speech policies if "some people feel like the harm is so great."
In addition to Steinbach, Merino and two others in attendance at the Duncan event — who did nothing to quell protesters' disruptions — were listed as support resources, according to the report.
Merino went on to discourage the Federalist Society from tweeting about the disruption "until this news cycle winds down," stating that "trolls are looking for a fight." That warning came after Stanford endured a brutal 24 hours on social media, with numerous lawyers–including Duncan himself–calling for Stienbach to be fired and the protesters punished. …

Merino's Saturday email implied that some students had received physical threats following Duncan's talk. Merino encouraged Federalist Society members "who are not feeling safe" to contact the university's director of "threat assessment," Alejandro Martinez, who is part of the Stanford police department.

"He can read social media interactions and direct communications to assess whether the implied or actual threats are likely to become a reality," she said.
As for the student protesters, the Free Beacon notes leaders of Stanford's chapter of the National Lawyers Guild had commended "every single person" who helped disrupt the Duncan event, calling them "Stanford Law School at its best."
MORE: VIDEO: Stanford Law DEI dean, rowdy student protesters berate federal judge invited to give speech
IMAGE: chrisdorney / Shutterstock.com
Like The College Fix on Facebook / Follow us on Twitter