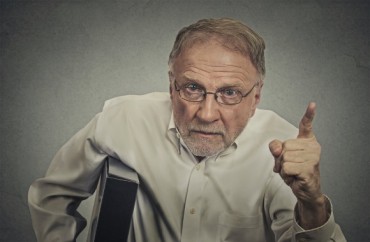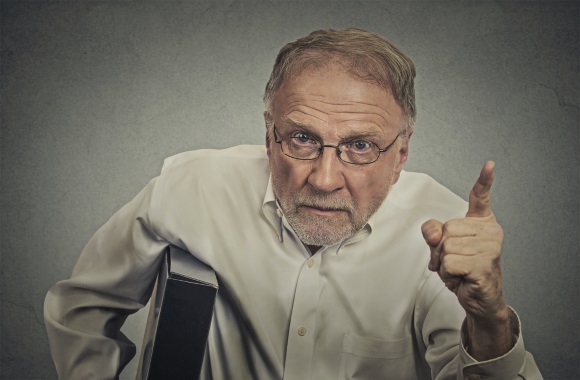 Glove slap
In sharing an anecdote about a glove, a Stanford professor just threw down the glove against a prominent writer who chronicles the excesses of political correctness on campus.
Psychiatry Prof. Keith Humphreys wrote a post Monday for the academic group blog The Reality-Based Community that takes aim at Conor Friedersdorf of The Atlantic, and later tweeted at the writer and publication to get a response.
Friedersdorf's writing often tackle campus craziness: UCLA's punishment of the "Kanye Western" theme party, Syracuse's withdrawn invitation to an Israeli filmmaker, Oberlin students complaining about culturally appropriated food.
Humphreys doesn't think much of Friedersdorf's reporting, and to explain why he invents a plausible campus scenario: a women's studies grad student accuses an older male diplomat of misogyny for removing his glove before shaking her hand.
As I said, that's what you would imagine happened if you have been reading a certain set of critiques in The Atlantic about over-sensitive, ultra-P.C., over-coddled elite university denizens.
MORE: UCLA threatens all speech by punishing 'Kanye Western' party
The actual incident involved Humphreys and the student casually wondering where the glove custom came from, and it's representative of the "spirit of common humanity" he has seen among students for "decades":
Yet I have never (and I do mean never) witnessed anything on campus suggesting that the atmosphere of widespread intolerance, suspicion and emotional fragility that I keep reading about in The Atlantic actually exists. …

Over the past few years, I have asked many colleagues and students at my university and at other universities this two-part question "Have you read how students today are coddled, intolerant, whiny, narrow-minded prigs and do you yourself have any experience at all of this?". Everyone has answered yes to the first part of the question and all but a handful have answered no to the second. …

I thus remain dubious that the heavily recycled grab bag of anecdotes I keep hearing from Conor Friedersdorf and company establish that universities have suddenly become hell-holes of epistemic closure, Maoist impulses and mattress wallpaper.
MORE: Syracuse cancels Israel film screening, might offend 'BDS faction'
Friedersdorf responded to the glove challenge in an extended Twitter back-and-forth.
My experience at Stanford of campus intolerance and microaggressions @conor64 @glukianoff @TheAtlantic https://t.co/165syoynlp

— Keith Humphreys (@KeithNHumphreys) January 2, 2017
@conor64 I don't think you are in a position to criticize other people for overgeneralizing.

— Keith Humphreys (@KeithNHumphreys) January 2, 2017
@KeithNHumphreys All I ask is that you grapple with my actual words, rather than your inaccurate sense of them.

— Conor Friedersdorf (@conor64) January 2, 2017
@conor64 If you cited 100 that would be 2% of the universe you are making claims about

— Keith Humphreys (@KeithNHumphreys) January 2, 2017
It goes on from there, with University of Chicago Prof. Harold Pollack jumping in later.
@conor64 @KeithNHumphreys are more speech-repressive than they are. (I should add that I embrace @uchicago absolutist approach.) 2/

— Harold Pollack (@haroldpollack) January 3, 2017
Read Humphreys' post and Friedersdorf's archive. (Longtime College Fix readers may recognize Humphreys' name: He's a crusader against recreational pot.)
MORE: Limits on free speech hurt 'marginalized groups' the worst
Like The College Fix on Facebook / Follow us on Twitter
IMAGE: Shutterstock