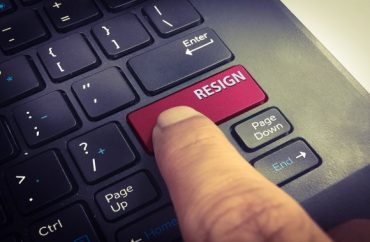 The Stanford resident assistant who had posted on social media that he would "physically fight Zionists on campus" has officially resigned from his position.
In a statement to The Stanford Daily, Hamzeh Daoud said that he bears "trans-generational trauma" as a third-generation Palestinian refugee, and that he wrote his rants because he became "infused [with the] same hatred" that Israel has caused his family.
"It was the antithesis of why I chose this path in life," Daoud said. "A sloppy comment made during an emotion-filled reaction to yet another layer of trauma, the comment did not convey my values, who I am currently, or who I hope to become."
Daoud maintains he never intended to physically harm to anyone; indeed, he claims he merely desired to "intellectually fight" Stanford Zionists.
Of course, this assertion doesn't exactly address other remarks Daoud posted on social media such as "abolishing [Zionist] ass," "fuck your liberal zionist ass. fuck your jewish state," and "Salam! Your daily dose of fuck Israel and have a nice day!"
The Daily reports the Stanford College Republicans posted "VICTORY!!!!" on their Facebook page in reaction to Daoud's departure, and took credit for the RA's ouster.
Also in its statement, SCR continued to attack what it referred to as "Leftist bigotry and hatred." The organization thanked those who signed petitions, sent emails and even sought legal counsel to argue that Daoud be fired. …

After an "extensive case assessment," the University concluded that Daoud "does not pose a physical threat to other members of the community." Publicized acknowledgement of the assessment — revealed in an unusual instance of administrative transparency — were made possible by Daoud's consent, according to the University.

The statement also acknowledged the magnitude of the post's original rhetoric.

"The effects of the original post have continued rippling through our campus community and beyond," the statement reads. "There have been many expressions of concern for the safety of Jewish students at Stanford."

In turn, this case has also raised concerns for Daoud's safety. The University reported that Daoud has faced death threats as a result of this incident.  …

In a joint statement, the Students for Justice in Palestine at Stanford, Jewish Voice for Peace at Stanford and International Socialist Organization at Stanford criticized the University for failing to protect Daoud from "politically motivated harassment" from the College Republicans and other groups that galvanized to push for his removal.

"While Stanford claims that its priority is to protect students from violence, we reiterate that this campaign against Hamzeh was not a sincere response to a legitimate threat, but rather the coordinated defamation of a beloved friend, ally, and leader in our community," the organizations wrote to The Daily.
Daoud says he's entering "trauma-based therapy" at Stanford's Counseling and Psychological Services Center to help him "regulate [his] emotions when triggered."
Read the full Daily article and Daoud's full statement.
MORE: New tweets show Stanford RA called for Israel to be 'dismantled'
MORE: Stanford RA highlights politically correct double standards
IMAGE: Jaiz Anuar/Shutterstock.com
Like The College Fix on Facebook / Follow us on Twitter