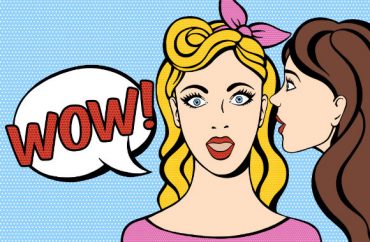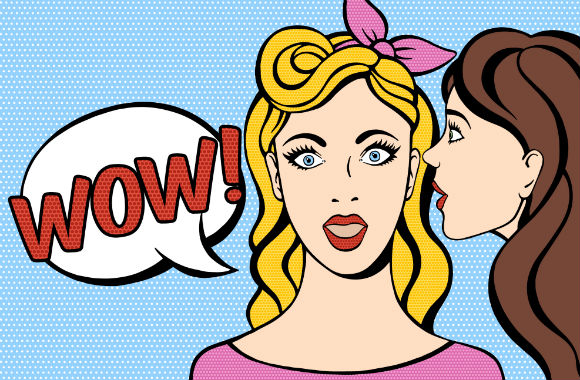 UPDATED
Law prof leading recall against judge says Stanford can punish alumni with impunity
Think you've survived "the campus rape frenzy" just because you've graduated? Think again.
Stanford University started a Title IX inquiry into a graduate because his accuser was inspired by #MeToo and decided to right the alleged wrongs against her eight years after they took place.
And one of its law professors, best known for leading a recall attempt for a judge for giving a lenient ruling to a convicted rapist, divines its authority to punish alumni in an ambiguous administrative policy.
The Stanford Daily reports that 2014 graduate Ellery Dake sent letters in January to "seven former Stanford football players, six of whom she said verbally degraded her and one of whom allegedly raped her."
In her telling, Dake judged she was too incapacitated for sex based on her inability to remember having sex "after a night of drinking," her partner's "clear recollections," and waking up in her own urine and vaginal soreness that lasted a week.
A few days later she reported both that alleged 2010 assault and three others she said she experienced "while attending Stanford" but committed by a "non-Stanford affiliate" and "a third man" not affiliated with Stanford, and visited the Title IX office in person when it failed to respond for two days.
There's no indication Dake contacted campus or city police to report being raped by three people on four occasions, either, before seeking justice through Title IX eight years later.
Office personnel gave her every indication they were opening an investigation into the Stanford alum – the only person it might have jurisdiction to punish:
Dake added that [Title IX Outreach and Student Resources Manager Miranda] Tuttle conveyed three possible consequences for alumni perpetrators of sexual harassment and assault: a ban from campus, a ban from alumni events and a ban from all Stanford-affiliated events.
Dake got the impression from this meeting that "she should 'find' witnesses for the investigation herself," which explicitly violates its own Title IX policy:
One of these women had been Dake's roommate at the time, and it was in that woman's bed that the rape allegedly took place. Two others were high school friends visiting campus who had been at a fraternity party with Dake that night, and a fourth was an outcry witness — a person who first hears allegations. Dake also said that a fifth woman had actually seen the assault take place, but didn't want to be involved in the investigation and so had instead conveyed her story to one of the other witnesses.
She sent Stanford investigators her own statement and contact information for the witnesses, but Dake said they didn't bother doing any work before meeting with her, and they misspelled witness names in the resulting report.
Still, they said nothing that indicated they couldn't punish the alleged rapist eight years later:
"Miranda Tuttle, Sophia N. Khan and Kristin Kreple assured me that three potential disciplinary outcomes were available to me in moving forward with the administrative protocol for Title IX investigations," Dake wrote in an email originally sent to the Title IX Office and later shared with The Daily. "Never, not once, was I told [he] could not be punished if [their] office decided he was not appropriately 'affiliated' with Stanford University. I was told: 'disciplinary outcomes for alumni are limited but concrete,' almost word for word."
If you come to Alumni Weekend, we can punish you
A month after Dake reported the four alleged assaults to Stanford, Title IX coordinator Catherine Glaze told her flatly Stanford didn't have jurisdiction because neither party was a student and he has "no ongoing connection to Stanford other than being an alumnus."
Even then, Glaze suggested she believed Dake, thanking her for "coming forward" – eight years later, when any physical evidence of her assault and incapacitation was long gone – and saying the non-investigation "does not in any way minimize your experience."
Tuttle, the outreach person, later apologized to Dake but claimed the Title IX office's notion of its jurisdiction was "evolving," without explaining what that meant, according to the student.
Stanford spokesperson Lisa Lapin wasn't any more clear when explaining the process to the Daily:
"If a complaint comes forward from an alum relating to a Title IX concern that occurred while the alum was a student here, we conduct an initial inquiry to determine whether an investigation is appropriate and feasible under the totality of the circumstances," Lapin wrote in an email to The Daily. "We consider the seriousness of the allegations, whether evidence and witnesses will be available [and] the amount of time that has passed since the alleged conduct occurred."

Lapin added that the respondent's level of connection to Stanford — for example, whether they continue to engage with alumni events or visit campus frequently — is a pertinent factor in the University's decision.
Stanford may have taken a month to decide it doesn't have jurisdiction over two people who graduated long ago, but the highest-profile members of its law faculty, Michele Dauber, won't let it go.
She told the Daily that Stanford indeed has authority to punish any alumnus under its "Prohibited Sexual Conduct" provision, which covers "others participating in University programs and activities."
That includes when the accused graduate "comes to Alumni Weekend or comes on campus for any other event or purpose," said Dauber, calling Stanford's belated jurisdiction determination "contrary to its own policy."
Article quotes from Michele Dauber w/fantastic argument that Stanford, through its TIX process, might have jurisdiction over alums simply from their alumni status. pic.twitter.com/xlJykFy77b

— KC Johnson (@kcjohnson9) April 9, 2018
Dauber has led the recall campaign against a local judge, Aaron Persky, who ruled in line with sentencing guidelines by issuing a six-month jail sentence to convicted Stanford rapist Brock Turner, who will be registered as a sex offender for the rest of his life. Not even Turner's accuser wanted him jailed.
Dauber's campaign has been denounced by Stanford law grads, the local bar association and even the law school dean at the University of California-Berkeley.
CORRECTION: The headline has been changed because the original misstated when the accused student graduated.
IMAGE: Yepifanova Olena/Shutterstock
Like The College Fix on Facebook / Follow us on Twitter